Spring 2014 Movies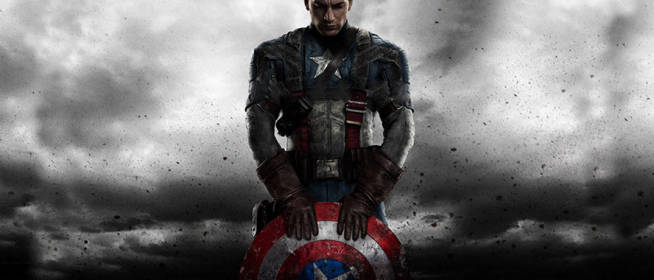 It's time for our Spring 2014 (and maybe very early summer) geek movie round up. Trailers are all linked in the titles, so check them out, and let us know what movies you're looking forward to this season.
Order your movie tickets, or get gift certificates, online through Fandango
!
March Movies:

3/7 – 300: Rise of an Empire
Greek general Themistokles leads the charge against invading Persian forces led by mortal-turned-god Xerxes and Artemisia, vengeful commander of the Persian navy.
3/7 – Mr. Peabody & Sherman
Using his most ingenious invention, the WABAC machine, Mr. Peabody and his adopted boy Sherman hurtle back in time to experience world-changing events first-hand and interact with some of the greatest characters of all time. They find themselves in a race to repair history and save the future.
3/14 – Veronica Mars
Years after walking away from her past as a teenage private eye, Veronica Mars gets pulled back to her hometown – just in time for her high school reunion – in order to help her old flame Logan Echolls, who's enrolled in an unraveling murder mystery.
3/21 – Muppets Most Wanted
While on a grand world tour, The Muppets find themselves wrapped into an European jewel-heist caper headed by a Kermit the Frog look-alike and his dastardly sidekick.
April Movies:

4/4 – Captain America: The Winter Soldier
Steve Rogers struggles to embrace his role in the modern world and battles a new threat from old history: the Soviet agent known as the Winter Soldier.
4/11 – Rio 2
It's a jungle out there for Blu, Jewel and their three kids in RIO 2, after they're hurtled from that magical city to the wilds of the Amazon. As Blu tries to fit in, he goes beak-to-beak with the vengeful Nigel, and meets the most fearsome adversary of all – his father-in-law.
4/11 – Oculus
A woman tries to exonerate her brother, who was convicted of murder, by proving that the crime was committed by a supernatural phenomenon.
4/25 – The Quiet Ones
A University physics professor assembles a team to help create a poltergeist.
May Movies:

5/2 – The Amazing Spider-Man 2
Peter Parker runs the gauntlet as the mysterious company Oscorp sends up a slew of supervillains against him, impacting on his life.
5/9 – Legends of OZ: Dorothy's Return
Back in Kansas, Dorothy Gale decides to return to Oz in order to help her friends.
5/16 – Godzilla
A giant radioactive monster called Godzilla appears to wreak destruction on mankind
5/23 – X-Men: Days of Future Past
The X-Men send Wolverine to the past in a desperate effort to change history and prevent an event that results in doom for both humans and mutants.
5/30 – Maleficent
The "Sleeping Beauty" tale is told from the perspective of the villainous Maleficent and looks at the events that hardened her heart and drove her to curse young Princess Aurora.
Deliveries Kamagra Oral Jelly are conducted almost round the clock but. Next Day Delivery it is convenient not to everyone and therefore to solve to you.