Starcraft II Heart of the Swarm Unboxing
Also, too many games, not enough time!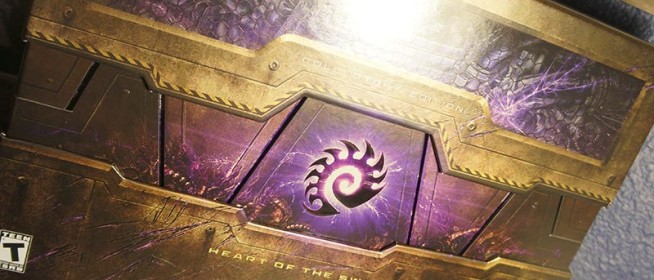 I just had to pick up the Heart of the Swarm Collector's Edition expansion for Starcraft 2 today. It has really been so crazy for me lately with gaming, and all the stuff that's been coming out lately. SimCity, WoW patch 5.2, new Mass Effect 3 DLC, and now this! Oh, and the last content patch for Battlefield 3 has also been released today.
Damnit game companies, I don't have infinite time to play all these games!
Anyways, we did a little unboxing video for Starcraft II Heart of the Swarm, check it out!
I've always been a huge Starcraft fan, since the original game. Though I do have to say I've never been much of a multiplayer person with Starcraft. I'm just not that good at this type of game, so I tend to stay away from that part unless I'm playing with friends. I would like to play more Starcraft multiplayer however.
And now, I'm off to play the game, because the updating got done a lot quicker than I thought it would! ZERG RUSH!
Deliveries Kamagra Oral Jelly are conducted almost round the clock but. Next Day Delivery it is convenient not to everyone and therefore to solve to you.