Book Review: The Simon & Kirby Library: Science Fiction
Retro Science Fiction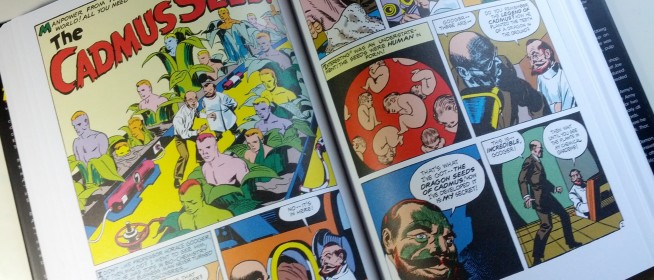 The Simon & Kirby Library: Science Fiction is filled with over 300 pages of classic science fiction goodness. We do love our comics, and science fiction, so we could not wait until this arrived in the mail.
About:
You may already be familiar with comic book legends, Joe Simon and Jack Kirby. They are probably best know as the creators of a certain superhero called Captain America. But of course creating the very first Avenger is not the only thing they are responsible for. They have brought us a variety of comics in their time, in various genres, and they were some of the best in the business. This comic collection is all about their science fiction stories. It spans more than 20 years, and it's quite the interesting journey.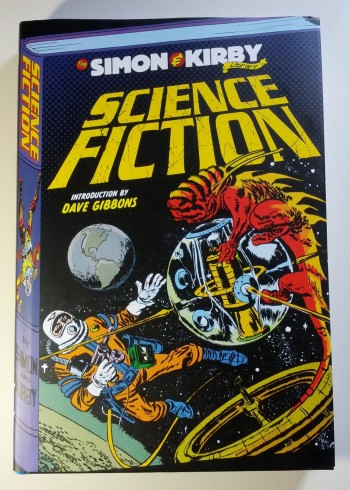 My Thoughts:
There are a lot of great stories in this book, and wonderful artwork. There are also some things that date the comics a bit, but that is to be expected, and is all part of the fun for me. It's an entertaining look at the past, and how they envisioned the future. In this collection you can see how Simon & Kirby improved over the years, the story telling & artwork become more refined. It's interesting to see the changes, the shift in storytelling style, and improved artwork.
Simon & Kirby were some of the best comic creators of their time, and this collection of their science fiction stories is pretty impressive. It's all beautifully represented here in this series, large and colorful, really fun to read and to just look at.
It's been a real joy to read, and if you love retro science fiction then the The Simon & Kirby Library: Science Fiction is a must for your collection.
Disclosure: We received this copy from Titan Books for review purposes. Opinions are our own.
Deliveries Kamagra Oral Jelly are conducted almost round the clock but. Next Day Delivery it is convenient not to everyone and therefore to solve to you.