This Week in Geek: Black Flag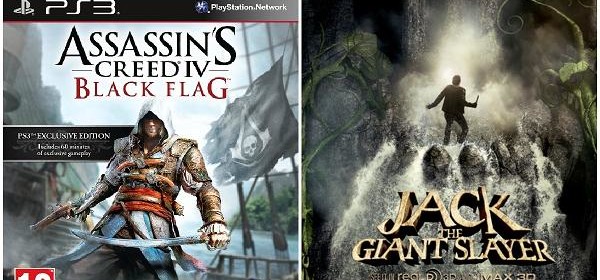 This week in geek brings us the Game of Thrones season 3 trailer, screaming goats in pop songs, and news of a Firefly Tabletop RPG.
Games:
Firefly Tabletop RPG has been officially announced. We seriously need to get into this!
World of Warcraft Mists of Pandaria Patch 5.2: The Thunder King trailer is out! So glad to see Jaina Proudmoore in there, also it's nice that they apparently gave Lor'themar something to do. Seeing as pretty much no one, not even Blood Elves, know who he is. Poor guy.
Ubisoft has announced Assassin's Creed IV: Black Flag. Some fans of the series aren't happy, but we thought it sounded interesting, guess we'll find out eventually.
TV:
BBC designer who brought the Daleks to life passed away at 84 years old.
Game of Thrones Season 3 Trailer was released. We love the show, but need to catch up, haven't seen season 2 yet!
The BBC released the first 'official' photo of Matt Smith and Jenna-Louise Coleman. Can't wait until 3/30 for some new Doctor Who!
Movies:
In theaters today, Jack the Giant Slayer, directed by Bryan Singer.
Internet Goodness:
Oh, internet. You never stop amusing me. "Goat Edition"
Play some Bommerman MMO! We just found this, now go play!
Deliveries Kamagra Oral Jelly are conducted almost round the clock but. Next Day Delivery it is convenient not to everyone and therefore to solve to you.