This Week in Geek: Doctor Who
The Day of the Doctor is coming!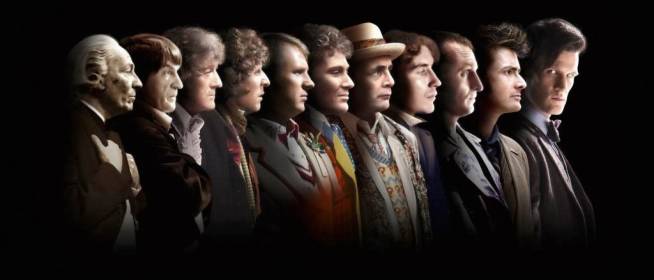 The Day of the Doctor is tomorrow! In our excitement it's all we can seem to talk about. You probably already noticed, but we happen to be big Doctor Who fans.
First up, we wanted to highlight a few of our previous Doctor Who posts which we thought you might enjoy…
Don't forget, there is still time to enter our giveaway for a Disappearing TARDIS mug!
Read about the time when I was little and wanted a TARDIS clubhouse. Do you think I got one?
A lot of Doctor Who cosplayers got together at GenCon this year, and of course we were there to take some photos!
If you're looking for an online store with an awesome variety of Doctor Who items (even some imports), then head over to Who North America (we occasionally visit their warehouse).
Check out Google (New Zealand) for a neat little Doctor Who game. We've been having some fun with it!

Some items you may want to think about purchasing, because they are awesome:
Even though I'm sure you already watched them, repeatedly, I wanted to add some of the awesome videos that have been getting all of us pumped for the special.
Deliveries Kamagra Oral Jelly are conducted almost round the clock but. Next Day Delivery it is convenient not to everyone and therefore to solve to you.