This Week in Geek: Grimm is Back
"To Be Continued...Sorry"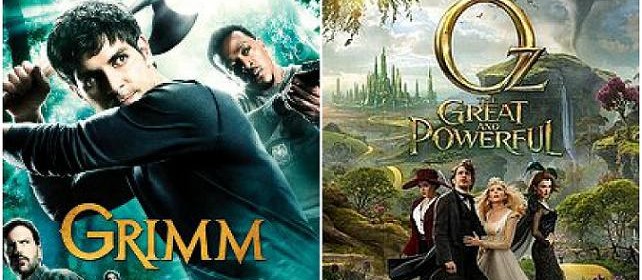 This week in geek brings us the highly anticipated SimCity, a new movie in theaters, and Grimm back on our screens!
Games:
SimCity is out! We've been playing, when servers are actually up, and so far it's pretty fun. But aware that if you get put in a 'queue', it's not a proper one. They are freezing you out of the game for 20 minutes, if it becomes available to play during that time you do not get put in when it does, you'll still be sitting and waiting for them to try to put you in after the clock runs down.
World of Warcraft Patch 5.2: The Thunder King has launched.
TV:
Grimm is finally back tonight! We love this show, and can't wait tune in later to see what happens after they left us with that ending of, "To be continued…Sorry."
Movies:
Oz The Great and Powerful opens in theaters today! We don't have plans on seeing it, but it looks like it might be a fun movie to go to!
New Iron Man 3 Trailer is out. Can't wait to go see this in May!
Loving this trailer for Much Ado About Nothing from Joss Whedon. So much Whedon Alum!!
Internet Goodness:
Geek Girls, Team Unicorn, released their first original song. I admit, I'm not crazy about the song (or their singing), but the video is pretty cool, and we do like the Team Unicorn girls.
http://www.youtube.com/watch?feature=player_embedded&v=NarbqFTrXbE
Deliveries Kamagra Oral Jelly are conducted almost round the clock but. Next Day Delivery it is convenient not to everyone and therefore to solve to you.