This Week in Geek: Larping 101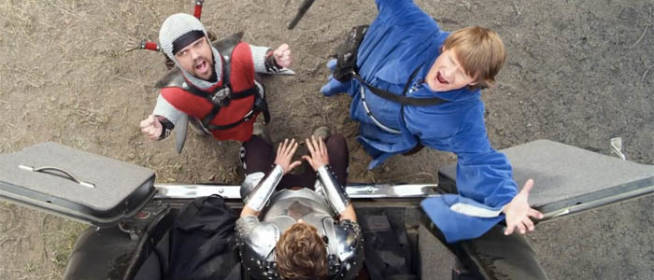 This week in geek brings us larping, YouTube goodness, and the possible death of the internet.
Movies & TV:
There have been some Star Wars Episode VII casting rumors this week. Some names included: Michael Fassbender, Hugo Weaving, and Adam Driver (who was also rumored to be up for the part of Nightwing in Batman Vs. Superman).
Today Seventh Son hits theaters, we think it looks pretty good. Are you planning on seeing it?
Who's going to see Knights of Badassdom, staring Peter Dinkladge (Game of Thrones), and Summer Glau (Firefly), next week? It will be in select theaters on Tuesday, January 21, 2014. This week they posted a video on facebook called "Larping 101".
Check out the trailer below…
Gaming:
Head over to Steam to download Company of Heroes 2, and Saints Row 4. They are free to play this weekend!
Tech:
You may have heard a little something about the federal court striking down FCC net neutrality rules. This is such bullshit. I feel like we're surrounded by idiots. Seriously.
On YouTube:
Some awesome things that were on YouTube this week…
Deliveries Kamagra Oral Jelly are conducted almost round the clock but. Next Day Delivery it is convenient not to everyone and therefore to solve to you.