This Week in Geek: Man of Steel
We can't wait to see Man of Steel!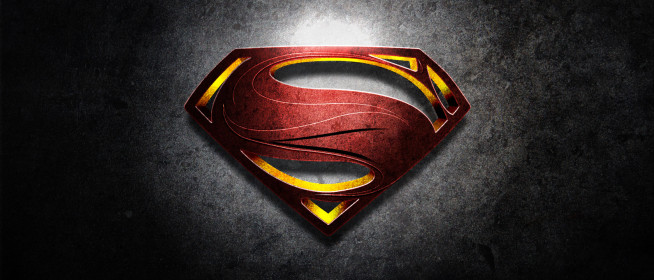 This week in geek there were a few new movie trailers released, I'm pretty sure we didn't put them all in this post. I lost track. Plus, as I write this I am lacking in caffeine, it's not helping.
TV:
Were you one of the 2.7 million who tuned in for Defiance? We haven't had the chance to see it yet, but we're hearing a lot of good things.
Are you a fan of Terry Moore's horror comic, 'Rachel Rising'? It's heading to television. This has potential, as far as I'm concerned.
We haven't even seen the movie, even though we emant to, but we really want to check out Amazon's 'Zombieland' series.
You really need to check out this awesomely funny clip from Jimmy Kimmel interview with Harrison Ford.
Movies:
Disney releases a new Lone Ranger theatrical trailer.
New trailers came out for Star Trek & Man of Steel this week, and they were both awesome. Very excited about Man of Steel, such a good trailer.
Disney says they have plans for a new Star Wars film every Summer, beginning in 2015. I'm not sure how I feel about that, it could be disastrous. Guess we will see.
Games:
Are you planning on getting Deadpool? The pre-order bonuses have been revealed, they're kind of weak, but if you're going to buy the game anyway might as well get in on the bonuses.
Nintendo releases a ton of new and old games on its 3DS. I wouldn't mind getting some of the old stuff, love those games!
Tech:
Have you heard about NASA's grand Asteroid Initiative? This just sounds so fracking cool.
Conventions:
GenCon finally announced Peter Davison as a media guest of honor! You may, or may not, remember, that we reported about this subject a month ago. Really looking forward to GenCon this year! We do love our Doctor Who around here.
Internet Goodness:
Found this floating around…
Deliveries Kamagra Oral Jelly are conducted almost round the clock but. Next Day Delivery it is convenient not to everyone and therefore to solve to you.