This Week in Geek: Peanuts!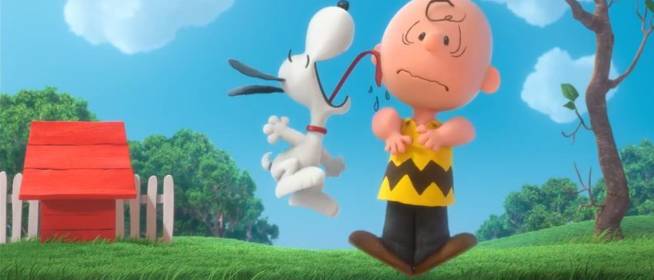 This week in geek there's a new movie, a new show, and some videos to check out. Because I spend too  much time on YouTube.
TV & Movies:
The 100 Premiered on the CW, did you tune in? Personally, I didn't really like it too much, but I guess it was OK.
The Muppets Most Wanted hits theaters today!
Fox Family Entertainment released a teaser trailer for the Peanuts movie! This already looks awesome.
Disney released a clip of Tom Hiddleston singing for his role of a young Hook in the animated, direct to DVD movie, The Pirate Fairy
, coming to BluRay on April 1st. I'm sure a lot of moms will be buying this for their kids…and some people will just buy it even if they don't have kids. Because, Tom Hiddleston…signing.
Comics:
Titan Comics will be releasing brand new Doctor Who comic book adventures this summer, this week they released synopsis, and variant covers. Check out our posts to see them:  Doctor Who: The 10th Doctor Comic #1 Variant Covers & Synopsis and Doctor Who: The 11th Doctor Comic #1 Variant Covers & Synopsis
Internet Culture:
This awesome clip video of Christopher Walken, "Dance Now", has been floating around the internet…
Deliveries Kamagra Oral Jelly are conducted almost round the clock but. Next Day Delivery it is convenient not to everyone and therefore to solve to you.