This Week in Geek: September 21-27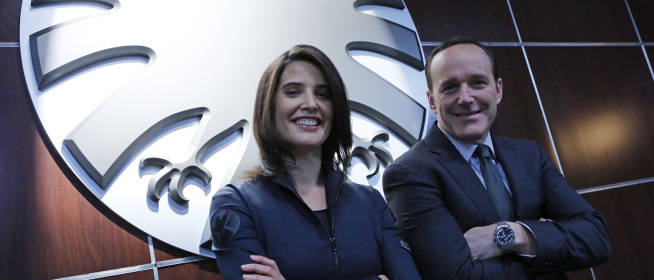 This week in geek, Warcraft casting rumors, a new webseries from Tory Belecci, new shows, and more!
TV & Movies:
This week, the most highly anticipated new Fall show, premiered on ABC, Marvel's Agents of S.H.I.E.L.D., with 11.9 million viewers tuning in!
John Noble (Fringe) will join the cast of Sleepy Hollow!
Check out some behind the scenes pictures from Sherlock Series 3.
There's been rumors going around about some of the casting for the Warcraft movie. A couple of names being mentioned; Colin Farrell, and Anton Yelchin.
In theaters today: Cloudy With a Chance of Meatballs 2
Have you checked out the new trailer for Disney's Frozen?
Comics:
DC: Ame-Comi Girls Vol. 1
 was one of many comics released, and you can check out some preview art for Justice League Vol. 3: Throne of Atlantis (The New 52)
Marvel: Infinity Heist #1
 was released this week, you can also check out Marvel Universe Thor Comic Reader 1 (Marvel Comic Readers)
.
Dark Horse: We will be getting more Serenity! As reported over on CBR.
Internet Culture:
Myth Buster Tory Belleci has a new webseries, Blow it Up!
Check out this kickstarter for a geeky webseries (and more!) from Jessica Mills and Alan Kistler…
Geek Love:
The best proposals are geeky…
Deliveries Kamagra Oral Jelly are conducted almost round the clock but. Next Day Delivery it is convenient not to everyone and therefore to solve to you.