This Week in Geek: X-Men's Storm Can't Fly
Pregnant actresses shouldn't be in certain rolls.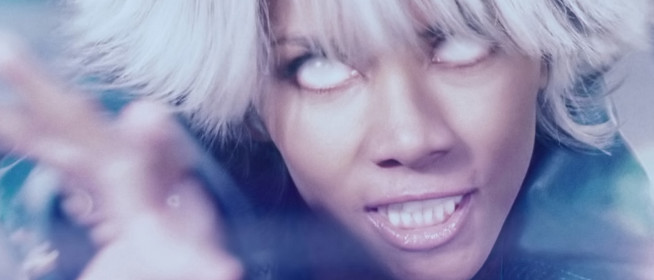 This Week in Geek we find out that a new show is cancelled, and X-Men's Storm apparently does nothing to help fight crime. I'm assuming.
TV:
CW's Cult is cancelled, but they might finish off the whole season. I watched the pilot, and liked it, unfortunately I'm horrible at keeping up with shows when they actually air on TV. So I guess it's thanks to viewers like me when they get canceled.
Movies:
Evidently X-Men: Days Of Future Past will not have Storm doing things we typically see her do. Like flying or fighting, because Halle Berry is pregnant. Here's an idea, let's get rid of Berry. We can't be the only ones who thought she was terrible in that roll.
AMC theaters will have a movie marathon leading up to Iron Man 3, it will feature the first two Iron Man movies and The Avengers. Also, you get some goodies, and get to see the new movie three hours before it premiers. Check to see if an AMC Theater near you is participating.
Gaming Music:
Like the music in Grand Theft Auto? Have Spotify? Rock Star Games is bringing an official GTA playlist to the music streaming service.
Tech:
It appears that Twitter is about to launch their own music app. In case you didn't have enough music apps already?
Internet Goodness:
The latest parody from Not Literally Productions is Doctor Who "Through Time"
http://youtu.be/h4jxU7hQlc8
Deliveries Kamagra Oral Jelly are conducted almost round the clock but. Next Day Delivery it is convenient not to everyone and therefore to solve to you.