Tic Tac Tome
The book that will beat you at tic-tac-toe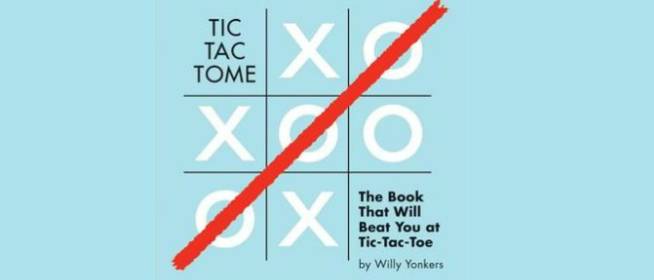 From Quirk books comes Tic Tac Tome
, by Willy Yonkers. It's the world's first tic-tac-toe playing book: deceptively simple, endlessly addictive, and nearly impossible to beat.
You choose where you want to place your mark, and turn to the designated page. On that page you'll see your mark, and also the book's next move. Repeat. It does boast it will beat you at tic-tac-toe, but you can still win. Granted, I didn't, but I've always been bad at the game!
It's an entertaining way to kill some time, or to get your mind motivated and thinking.
Great as a coffee table book, or a gift for someone who loves to play the game, or enjoys 'puzzle' type books.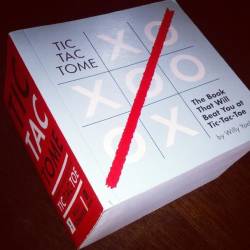 Deliveries Kamagra Oral Jelly are conducted almost round the clock but. Next Day Delivery it is convenient not to everyone and therefore to solve to you.