Tis the Season for YouTube Videos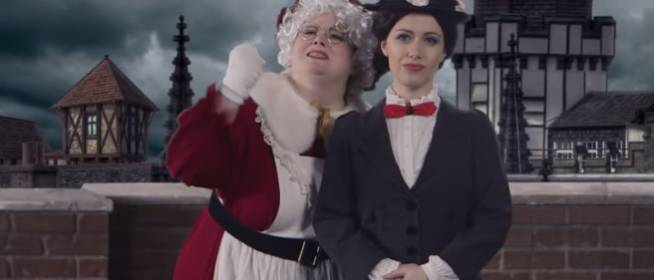 We love the YouTubes, and the fun, awesome videos we find on there. This is one of our seasonal posts Where we feature a few videos, but there are so many more to discover!
Check out a couple of my previous posts featuring some of our other seasonal favorites from YouTubers: Winter Holiday Music Videos and "Season's Greetings!".
Let's start off with Screen Team's Christmas Parody video for this year!
Over on My Drunk Kitchen, Hannah is making some snickerdoodles, one of my favorite cookies to make this time of year.
How about a couple of seasonal rap battles?