TV Review: The Tomorrow People – Pilot

The Tomorrow People was originally a UK series from 1973, which ran for 8 seasons. Now here we are 40 years later with a brand new remake.
The show centers around a group of people who represent the next level of human evolution. Their powers surface when they are teenagers. Some of their abilities include teleportation and telepathy.
The pilot introduces us to Stephen, a high school student who keeps waking up in unusual places. Because unknown to him he is coming into his abilities, and he has been teleporting himself when he's sleeping.
As Stephen's powers develop one of The Tomorrow People, Cara, starts talking to him telepathically, of course he simply thinks he's going insane. She finally sets up a time for them to meet, and his first introduction comes in the way of one of the other Tomorrow People, John, teleporting him to their base, where there are others like them.
Stephen learns some things about himself, his "deadbeat dad", and about an enemy called Ultra, who are out to find, and destroy, the Tomorrow People.
Interesting premise, I enjoyed it, and I'm looking forward to seeing more. If you haven't seen it yet, you can currently catch the pilot episode on Hulu.
Note of interest: Nicholas Young, who played John in the original Tomorrow People, will appear in a future episode of the new series, as Aldus Crick.
The Tomorrow People airs on the CW, Wednesdays at 9/8c.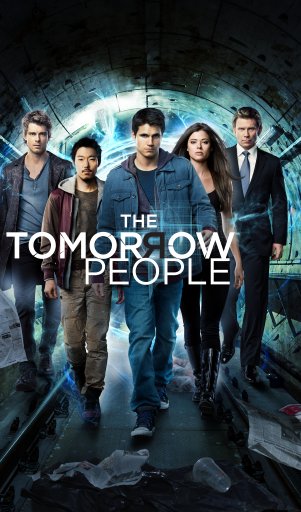 Deliveries Kamagra Oral Jelly are conducted almost round the clock but. Next Day Delivery it is convenient not to everyone and therefore to solve to you.