UnEnchanted
An Unfortunate Fairy Tale Book 1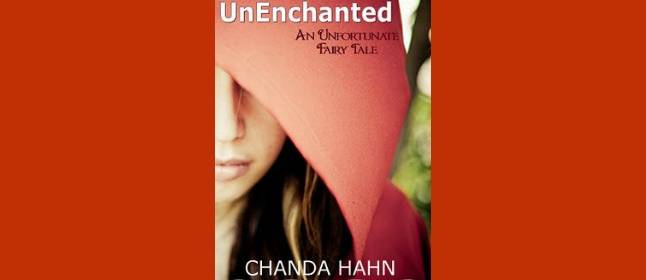 We were checking out Amazon for free kindle books and discovered a young adult novel called UnEnchanted (An Unfortunate Fairy Tale Book 1) by Chanda Hahn
. It sounded like it could be interesting, but you just never know with free Amazon books. They're usually not so great, but every now and then you find a gem.
Description:
Mina Grime is unlucky, unpopular and uncoordinated; until she saves her crush's life on a field trip, changing her High School status from loser to hero overnight. But with her new found fame brings misfortune in the form of an old family curse come to light. For Mina is descended from the Brothers Grimm and has inherited all of their unfinished fairy tale business. Which includes trying to outwit a powerful Story from making her it's next fairy-tale victim.
My Thoughts:
It was very well written, and I got really into the story. I couldn't put it down! I liked the characters, and I could certainly relate to Mina in a lot of ways. It was a quick read, which at first I thought would be good because I wasn't sure if I would like the story, but now I wish it had been longer! Thankfully this is the first in a series, other books have been released too and I already have plans to read them soon because I don't want to leave the world between those pages just yet!