What to Watch: Only Leigh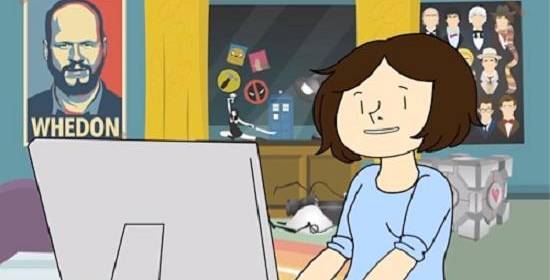 We simply love YouTube content creators, and there are some awesomely talented people out there. One of my fairly recent discoveries was 'Only Leigh' . I found her channel back in July when she uploaded a video to YouTube called, "My reaction to Tom Hiddleston as Loki at Comic Con 2013".
If you haven't figured it out already, or if this is the first blog post of mine you've ever read, I'm maybe a bit of a Hiddleston/Loki fangirl. So I completely identified with Leigh's video when I saw it, and got a genuine laugh out of it, as I nodded my head in understanding. She clearly gets me. If you're anything like me, you will totally understand once you watch the video…
Since then she has released a few other videos, all of them are funny, and geeky. You may, or may not have seen the one she released after Peter Capaldi was announced as the 12th incarnation of the Doctor…
If you have already seen that, don't stop there! Check out the rest of her videos, they're so much fun, she's quirky, and geeky, and all that good stuff. She also seems to have a regular series she started, 'Fangirls', and has created a few funny videos based on being, what else, a fangirl. Again…I can totally relate.
Leigh is an "animator, illustrator, cookie lover, and pop culture obssesor". I really look forward to more from her, and I think you really should check out her stuff!
Deliveries Kamagra Oral Jelly are conducted almost round the clock but. Next Day Delivery it is convenient not to everyone and therefore to solve to you.