Watching: Ice Fantasy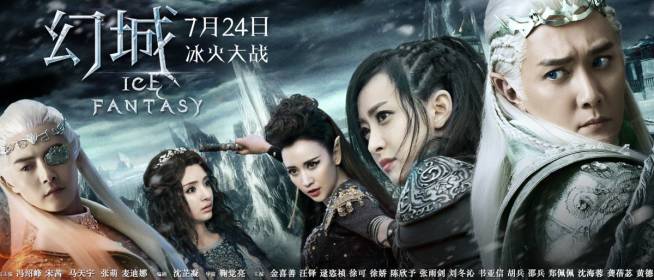 Netflix has been suggesting this Chinese drama to me, so I decided why not check it out? It's cheesy, the CGI isn't the best, but so far I love it.
If you're into foreign dramas (you don't mind subtitles), and fantasy, then I would suggest this show. It's pretty bingeworthy. Granted, I am only a couple of episodes in, but I simply find it enjoyable.
When the second prince of the fire tribe, Xin Jue (Jiang Chao), was mysteriously killed during his visit to the Ice Tribe for Ka Suo's coming-of-age ceremony, the Fire King Huo Yi (Hu Bing) finally has an excuse to start the second war between the Fire Tribe and Ice Tribe. With their parents captured and older siblings killed, the two remaining Ice Princes Ka Suo (Feng Shaofeng) and Ying Kong Shi (Ma Tianyu) escape to the mortal world and seek help from realm guardian Li Luo (Victoria Song) to help obtain ice crystals from six tribes.
One last thing… For the Horde! If you're not a World of Warcraft player you may overlook the fact that the Fire Tribe clearly has the Horde symbol on their shields…