Watching: Neverwhere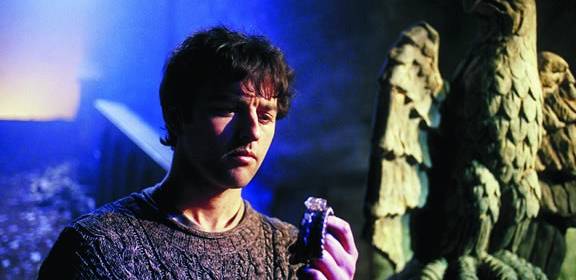 Ever since I was little I have always loved what the BBC produces, so every now and then I browse my streaming services to see what they are offering from the BBC. Recently I discovered that Hulu had Neil Gaiman's Neverwhere, a show I have only heard of, but never got the chance to watch.
Neverwhere
was a 1996 mini series, with 6 episodes, there was also a book
, and even a graphic novel adaption
. Early last year BBC radio featured the series, staring the voice talents of Benedict Cumberbatch, Anthony Head (Buffy, Merlin), and Bernard Cribbins (Wilfred Mott on Doctor Who), among others.
Oh, and Peter Capaldi has a role in the original series. You know him…if from nothing else, he now happens to be the 12th incarnation of the Doctor. If you watch a lot of BBC then there will be a few other familiar faces as well.
"From the fantastical mind of Neil Gaiman, Never WHERE visits a strange world located just below the streets of contemporary London. Richard, a Scottish businessman, becomes trapped in this underground world after rescuing a young girl."
We learn early on that Richard is just a normal guy, and an unlikely hero. Also, his fiance is a bitch. Just putting that out there.
Once Richard rescues a strange girl his life takes a turn for the unusual. There's an odd, dark underground world he didn't previously know existed. Now his real adventure is about to start.
The effects are, well, pretty bad, but having grown up on stuff like this it doesn't bother me one bit. The acting can be a bit hammy, but it works for this series. I'm only a couple of episodes in, but I am enjoying it. If you like BBC, especially their classic shows, this might be something you will want to check out. And if you're a Gaiman fan, then it's probably a must watch.
Deliveries Kamagra Oral Jelly are conducted almost round the clock but. Next Day Delivery it is convenient not to everyone and therefore to solve to you.