Who Will the Next Doctor Be?
We might find out on Sunday!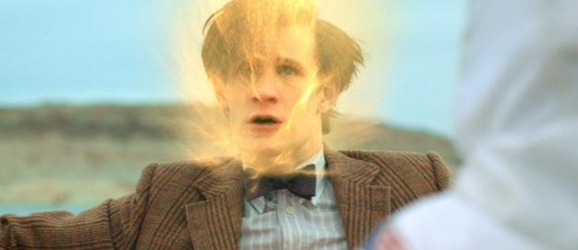 Even though we're huge Doctor Who fans, we haven't said much about the upcoming 12th incarnation of the Doctor, we simply see speculating to be pointless, even if it can sometimes be fun.
It's always sad to see a Doctor (or really, an actor) go, and we do like Matt, but we also can't help but feel excited about the next Doctor, and finding out what the new actor will bring to the roll! And now we're hearing that the BBC will be announcing the new Doctor during a live show Sunday, at 7pm UK time.
As far as some of the speculation we've heard…We have to be perfectly honest, we are not in the camp of "Let the next Doctor be a girl." We've never had a problem with getting 'new' Doctors after awhile, but we're used to him being male, and it's simply our preference for the character. Also, we've never been too thrilled with how they write and portray females on the show. The only female that we ever really liked was Donna (and of course Sarah Jane). That said, if the 12th incarnation is female I'm sure we will still watch, and hope for the best.
UPDATE:
Peter Capaldi is the next Doctor! I had a feeling they would go a little older again, they actually went a bit older than I thought, but we're good with this decision. Excited to see his Doctor.
Deliveries Kamagra Oral Jelly are conducted almost round the clock but. Next Day Delivery it is convenient not to everyone and therefore to solve to you.