Winter Holiday Viewing Habits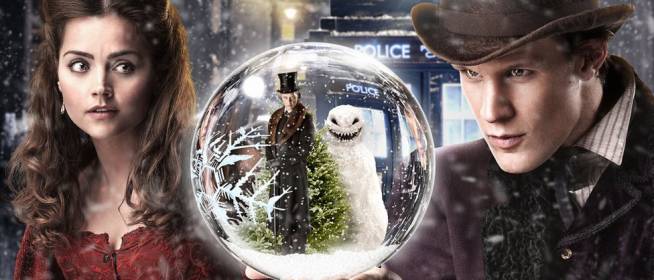 Unlike a lot of people, when I think of stuff to watch for the Holidays I don't lean towards the classic movies, and specials.
When I was a kid I used to love all that stuff; The claymation specials (ALL of them), the movies (Miracle on 34th Street, It's A Wonderful Life, A Christmas Carol, White Christmas, A Christmas Story, etc), anything animated (Hanna-Barbera specials, How the Grinch Stole Christmas, and so on). You name it, I was watching it. Then in my early years of adulthood I added a few more things to that list, mostly movies (like The Santa Clause, & Elf). The strange thing is, these days I find myself completely disinterested in any of that stuff.
I fondly remember watching all the specials, and movies, but they simply don't do anything for me anymore. For me the season is all about the decorations, the different holidays that are celebrated at this time of year, and of course the gift giving (I like giving & receiving). That doesn't mean I don't like to watch seasonal things, I do. Just not the 'typical' stuff.
Instead I find myself wanting to watch the Holiday specials from some of my favorite TV Shows. I even wrote a quick post about it last year (and recently updated it a bit).

So I will be spending each day for the next couple of weeks watching the seasonal episodes from a few of my favorite shows (episode titles listed in my previous post)…
Doctor Who: They have a special every year, and I always look forward to it. This year will be about the fall of "11", and we will get the new incarnation of the Doctor!
Psych: One of my favorite shows, and they have a few fun Holiday themed episodes that I like to watch, which are always good for a giggle.
Eureka: I miss this show, so any excuse to go back and watch it is nice. It's like spending the holidays with some old friends.
Warehouse 13: It's not even gone yet, and I already miss this one too. Their Holiday specials always seem to take place at a different point in time than where we last left the show.
Of course this all had me wondering, what are your Holiday viewing habits? Love the classics, or maybe you simply hate all of it?
Deliveries Kamagra Oral Jelly are conducted almost round the clock but. Next Day Delivery it is convenient not to everyone and therefore to solve to you.