Wonder Woman Fan Trailer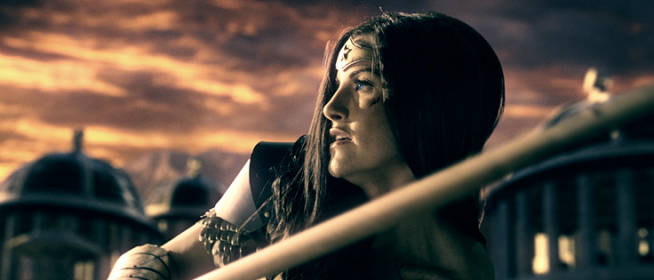 Rainfall Films has put together a short project featuring Rileah Vanderbilt as the Amazon warrior, Wonder Woman. 
I grew up watching things like the Wonder Woman TV show staring Lynda Carter, and the Super Friends cartoon, and of course reading Wonder Woman comics. I do remember taking issue with a few things, but overall I loved everything Wonder Woman. I also have a love for Greek mythology, which made me always want to learn more about her origins. So someday, if we ever do get a movie about the Amazon warrior, who also happens to be a princess, I would love to see a lot of focus on her origins. I really believe a movie could work. Hollywood is just dragging their ass on something that could me awesome.
The Rainfall trailer went a little overboard on the slow motion, but it's still pretty cool…
Deliveries Kamagra Oral Jelly are conducted almost round the clock but. Next Day Delivery it is convenient not to everyone and therefore to solve to you.