Xbox One to release this November for $499 in the US
That price may be too rich for my blood.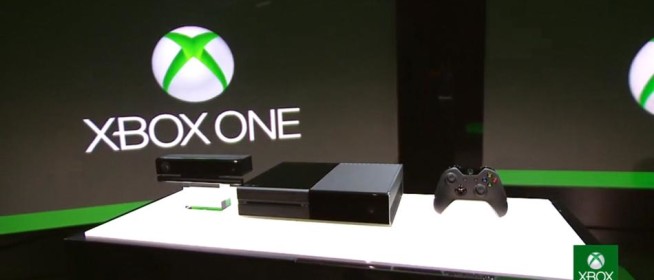 So today it was revealed what consumers would pay to have the next gaming generation in their living room. Xbox One will release this November, for $499 in the US.
I managed to pay attention to most of the Microsoft press conference that kicked off E3 earlier today, though I was at work at the time. This conference focused much more on the games that would be released for the console, as we all knew it would.
I have to say my interest is increasing for this console, even though I'm mostly a PC gamer. However that $499 price point is pretty steep for me. I do buy consoles though, sometimes you just feel like gaming in the living room. Some of the games that have piqued my interest are:
Titanfall
This game coming from Respawn Entertainment (made up of most of the people that left Infinity Ward back in 2010) is a futuristic first person shooter, with combat consisting of your standard running and shooting, or mech based vehicular combat. Seeing that this is coming from the team that brought us Call of Duty for many years, it'll be interesting to see where this game goes. I do like the idea of futuristic mech combat, and it certainly looks fun. This game will be released on Xbox One, Xbox 360 and PC.
Project Spark
This experience of user generated content looks really interesting to me, also it seems to finally give a use for Xbox's SmartGlass. You can use Kinect's voice commands to give yourself a starting base map, and then go into sculpt mode with SmartGlass to really get into the details and customize the map. The system seems very simple to use, but I think there's the ability to get pretty in depth with creating this content. All in all, the game looks very unique and creative.
Sunset Overdrive
There wasn't much shown for this, but the trailer seemed to imply some co-op gameplay, while showing off the cartoony, TF2-esque graphics and some interesting weapons. It looks like it could be a fun game with some friends, but it's also pretty early to tell.
---
Other games announced include:
Battlefield 4
Crimson Dragon
Dead Rising 3
Forza Motorsport 5
Halo
Killer Instinct
Max the Curse of Brotherhood
Metal Gear Solid V: The Phantom Pain
Minecraft: Xbox One Edition
Quantum Break
Ryse: Son of Rome (or as I like to call it, Ancient Quick Time Events!)
The Witcher 3: Wild Hunt
Below
World of Tanks
So those were the games that stood out to me. I plan to keep up to date on the Xbox One, but at that $499 price point, I just don't think I can pick one up at launch. We'll see.
Deliveries Kamagra Oral Jelly are conducted almost round the clock but. Next Day Delivery it is convenient not to everyone and therefore to solve to you.