Zombies, Run! App Review
Get Fit. Escape Zombies. Become a Hero.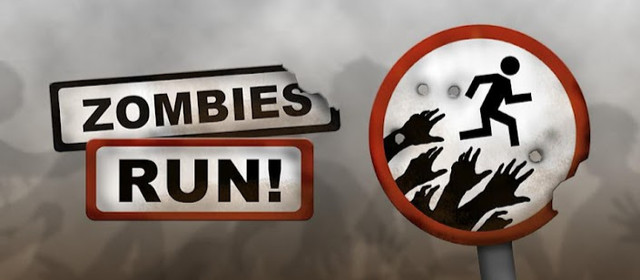 I've mentioned in previous posts that I've been trying to get back into shape, and one of my main sources of exercise is walking. I just lacked motivation, and that lead me on a hunt to find some interesting apps.
At first I didn't think Zombies, Run! was for me. I mean, I like zombies just as much as the next person, but it was the "run" part that had me wondering. I assumed it was only for runners, so I was worried that I would have to run. Something I have no desire to do, it's just not my thing. As I was browsing the app store I was hesitant to get it, then I noticed it was $4 (it used to be $8). So because I had heard some good things about it, and it was cheaper than I had thought, I decided that I could 'splurge' a little and see what the big deal was. So check out my Zombies, Run! App Review!
About:
It revolves around some sort of outbreak, and the world is now overrun with zombies. You're "Runner 5", running missions for Abel Township, trying to stay one step ahead of the zombie hordes. There's actually more to the story than that, those are just the basics. It stays fresh and interesting, it's really entertaining, and the voice actors are excellent.
My Thoughts:
As it turns out the Zombies, Run! app works just fine for walkers. It's great for geeks & gamers (or anyone, really), who are looking for motivation, and entertainment as they get in shape. Before this app I completely lacked motivation, rarely went for my walks, and when I did I never stayed out very long. But now I find myself actually wanting to get out, and immediately started walking longer, and faster, than I ever did before. It's all because want to know what happens next, and like feeling as though I'm involved in the story. I'm really loving this app, and I definitely recommend it.
https://www.youtube.com/watch?v=xlRgBvYFxTo&feature=player_embedded
Deliveries Kamagra Oral Jelly are conducted almost round the clock but. Next Day Delivery it is convenient not to everyone and therefore to solve to you.