Relatable Disney Heroine Songs of the 90s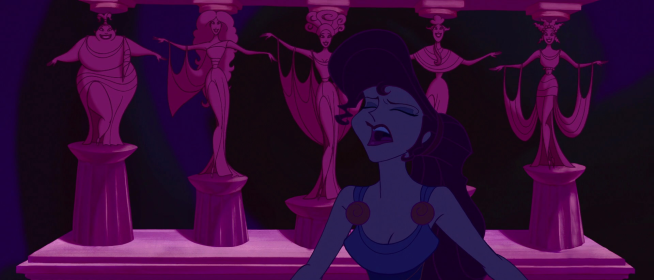 In this post we decided to focus on some of our favorite 90s Disney heroines, featuring songs we love, that help us to understand who our heroine is. We picked songs that even we, non Disney Princess types, can identify with.
Beauty and the Beast "Belle"
How many of us have gotten lost in books, and dreamed of a different life than the one we know? That literally describes my entire life. I love books, I'm a dreamer, and those qualities helped me to identify with Belle.
Hercules "I Won't Say I'm in Love"
Meg was one of the first Disney Heroines who broke the usual "princess" mode. She had attitude, she was sarcastic, sassy, had a bad streak, and was just pretty awesome.
This isn't a typical love song, and let's face it, we can all identify with the sassy Meg and her reluctance to fall in love again. She's afraid to make the same mistakes she did in the past, and we have all been there.
The Little Mermaid "Part of Your World"
Some people have said Ariel is self centered, but is she? She has a curious soul, and wants to experience a life that seems unattainable to her. Haven't we all dreamed of being somewhere else, or maybe even being someone else? And if given the chance to change things we just might take it.
Mulan "Reflections"
Many of us have felt like a disappointment to our families, and in trying to please them we have tried to be something we weren't. That is basically the theme of this memorable song from Mulan.
What would be on your relatable Disney songs list?