Geek Fashion: Fresh Brewed Tee Review
FreshBrewedTee sent me one of their shirts to check out. I was glad when they contacted me, because I had not heard of them before, and I'm always looking for shirts in some original geeky designs to add to my closet.
I told them to surprise me with the design, and they clearly have me figured out, because they decided to choose a Doctor Who/Star Wars mashup.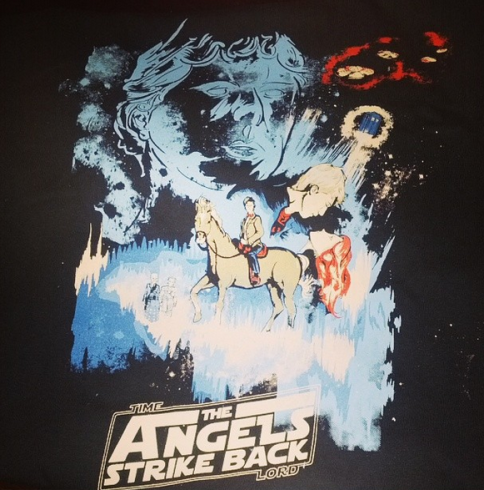 I'm loving the shirt! The design is great, you can't go wrong with Doctor Who and Star Wars. It's a comfy fit, and nice quality. The sleeves sit nicely, and are not cutting off my circulation (I've noticed certain shirts from other sites have very tight sleeves).
One of the things I was happy about is that when they say the shirt comes in "women's" sizes, that is what they mean, not "We say 'women', but what we really mean is juniors". When most of the shirt sites out there say "women's", you end up getting is a super tight fitting, far too small, juniors size instead. So this one actually being a womens tee was a nice surprise.
Another thing we thought was great is their variety in shirt sizes. They actually have men's shirts in Tall, which is great for the other main half of Awkward Geeks, because he happens to be 6'4″. I also noticed that women's sizes go up to 4XL, and men's go up to 6XL (except the Tall sizes, they stop at 4XL).
Head over to theirsite and see what they have to offer!
Deliveries Kamagra Oral Jelly are conducted almost round the clock but. Next Day Delivery it is convenient not to everyone and therefore to solve to you.