GenCon 50 August 17th – 20th 2017

2017 marks 50 years for Gen Con, the original, best and highly attended, gaming convention. Come celebrate with us here in Indy!
Gen Con 50 to Expand to Field Level of Lucas Oil Stadium
Gen Con 50 will increase its presence within Lucas Oil Stadium (LOS), adding the same play field used by the NFL's Indianapolis Colts. This expansion adds to Gen Con's footprint which includes the Indiana Convention Center (ICC), numerous participating hotels, and existing convention and meeting spaces within Lucas Oil Stadium.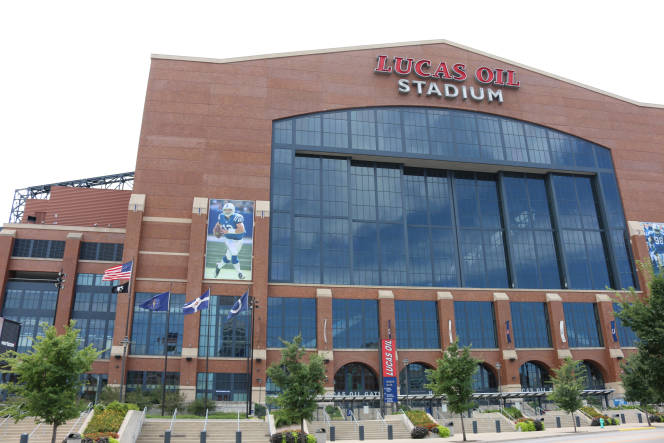 As part of this new space agreement, Gen Con's already large Games Library & Pick-up Play space will relocate from the ICC, expanding further in its new location on the LOS field. This area will offer a new "weekend pass" event ticket option, while supplies last.
Game companies such as Gen Con 50 Co-Sponsor Mayfair Games, Twilight Creations, WizKids Games, and numerous event organizers will host activities on the field. A dedicated, free-to-play Kids' events space will launch in LOS on the field level, as well. True Dungeon and Anime & Animation events will return to Lucas Oil Stadium's convention and meeting spaces.
To commemorate 2017's historic Gen Con 50, the convention will create a showcase area on the LOS field that honors the first Gen Con, held in the 1967. In this space, attendees will get to see an homage construction of Lake Geneva, Wisconsin's Horticultural Hall, located right on the field. Football fans will be happy to note that this area will be located right on the 50-yard line of LOS. This space will include gaming artifacts and tributes to the early Gen Con events. Attendees will have an opportunity to take their picture with the tribute façade of the Horticultural Hall, as well as participate in guided tours of the museum experience. And of course, there will be games to play.
They Might Be Giants Concert
Grammy Award winning recording artists They Might Be Giants will play an exclusive concert to help celebrate Gen Con 50!
Concert Information:
When: Thursday, 8 pm (doors open at 7 pm)
Where: Bankers Life Fieldhouse (Three blocks away from the Indiana Convention Center)
Please Note: Backpacks are not allowed in the venue. You will not be allowed entry if you are carrying one. Here is a full list of prohibited items and security measures for the venue; please plan accordingly.
Ticket Information:
Tickets can be purchased through Event Registration which opens on May 28 at noon (eastern). All tickets are general seating; there are two options from which to choose.
ENT17116122 – General Seating – $10
ENT17116124 – Main Floor Seating & Dance Floor – $14
You will need a Gen Con badge (4-day or Thursday) in order to obtain tickets. Tickets will only be sold through Gen Con's registration system.
Sun King Brewing Beer Naming Contest (21+ Only)
The naming contest for Sun King's Official Beer for the historic Gen Con 50 has begun! The Gen Con and Sun King teams need your help to come up with a signature name for an all-new, amazing brew.
If you've never participated before, this naming contest will determine the Official Beer name for the brew created in collaboration with Gen Con and its Promotional Partner, Sun King Brewing.
Will your submitted names have what it takes to join former winners? Past winners include 20-SIDED RYE, DRINK ON AND PROSPER ALE, FROTH OF KHAN, FLAGON SLAYER, and ALE OF DESTINY.
Help the Sun King and Gen Con teams come up with the perfect name for this year's beer, and you can win the Grand Prize of two (2) complimentary badges to your choice of Gen Con 50 or Gen Con 2018. PLUS- $100 in Sun King Brewing Gift Cards and an official Sun King t-shirt. You'll have a lifetime of bragging rights and will be able to buy a can of a beer that you named. This contest is only available to US residents, ages 21+. Additional rules can be found at the contest link.