Indy Pop Con 2014: Day Three

Sunday was the third, and final, day of Indy Pop Con. It has been a lot of fun, and we're sad to see it come to an end, but we can look forward to next year!
PopCon is managed by people who really care, and it was so excellently run, I'd have to say it's probably the smoothest first year convention ever. What they managed to accomplish was pretty impressive, we hope they get more popular each year.
Things wind down a little on Sunday, but there was still a lot to do, and see. There were some great kid friendly activities, such as Learn to Draw With Kevin Eastman (co-creator of the Teenage Mutant Ninja Turtles), and a karate class with Rocky the Red Ranger. Of course there are celebs to meet, and photo ops with them. There were screenings, workshops, games you could play, and so much more.
Panels/Q&A's:
We got to listen to Kevin Eastman chat about how Teenage Mutant Ninja Turtles came about, and their rise to success. There was also a voice actors panel featuring John DiMaggio (Futurama, Adventure Time) Eric Stuart (Pokemon, Yu-Gi-Oh). We love voice actors, and appreciate the work they do!
Podcasts:
There was podcasts happening all three days, but Sunday was the day we got the chance to sit in on a couple. The 'Established Facts' podcast featured guests Paul & Storm, and the 'Out of Continues' podcast had one of the creators of Octodad.
Random:
Until Sunday we had not participated in any cosplay, then Ken decided to go dressed as John Crichtion (Farscape), and we finally checked out the 'Museum of Geek History', which had some great comics (including Action Comic #1), some authentic costume pieces, and more neat things to check out, and drool over wishing you could have them in your collection.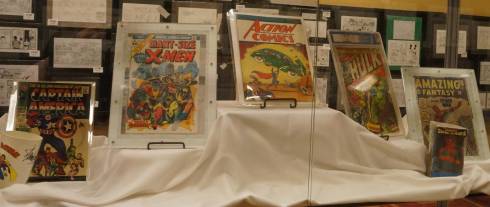 Deliveries Kamagra Oral Jelly are conducted almost round the clock but. Next Day Delivery it is convenient not to everyone and therefore to solve to you.