Battlefield 4 Second Assault drops February 18
Non-premium members get the expansion two weeks later, March 4.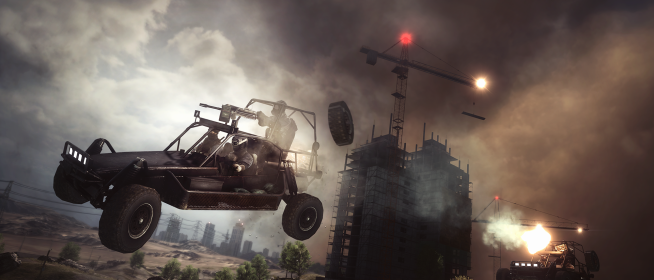 DICE has announced the release of the next expansion for Battlefield 4, called Second Assault. This expansion will bring back four popular maps from Battlefield 3, with a BF4 twist. Count me excited!
The Second Assault expansion will include the maps Operation Metro, Caspian Border, Gulf of Oman, and Operation Firestorm. But these won't just be like loading up BF3 again. The maps have been redone with Frostbite 3 graphics, and incorporates BF4's gameplay improvements. Meaning more destructible maps, among other things!
We are also getting the return of Capture the Flag game mode, which I'll admit I've missed from BF4. And the good old dune buggy is coming back again of course.
I'm glad we're finally getting more expansions. It'll be interesting to see if Operation Metro is still the meat grinder it was in the BF3 days. Lockdown seems to have taken that role lately. Either way though, seeing that I play Battlefield at least 3 times a week, more maps are always welcome!
Expect to see some Battlefield videos coming to the Awkward Gaming Geeks YouTube channel soon. I plan to highlight the new / old maps of Second Assault.
Source: Battlefield Blog
Deliveries Kamagra Oral Jelly are conducted almost round the clock but. Next Day Delivery it is convenient not to everyone and therefore to solve to you.