Elric: The Ruby Throne Vol. 1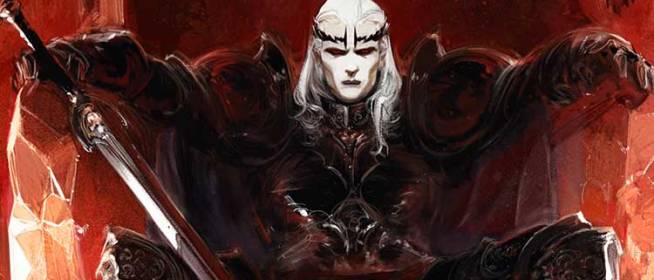 Coming out this week from Titan Comics is Michael Moorcock's Elric: The Ruby Throne Vol. 1
A stunning new comic adaptation of the classic Elric of Melnibone
 novels by Michael Moorcock!

The ancient island of Melniboné has been ruled by Elric, the albino emperor, for millennia. Reliant on magic and herbs for his strength and prolonged life, Elric's grip on Melniboné is crumbling, as his people slide into decadence. Now his envious cousin Yyrkoon, Prince of Melniboné, plots to overthrow him and claim the Ruby Throne for himself!

Lavishly illustrated, this new comic adaptation has been produced with the full and enthusiastic endorsement of Moorcock himself, who has written an original introduction for this edition. 
You can find Elric Vol. 1 on comiXology, Amazon
, or check your local comic shop!
Deliveries Kamagra Oral Jelly are conducted almost round the clock but. Next Day Delivery it is convenient not to everyone and therefore to solve to you.