Monster Massacre Vol. 2 Graphic Novel Review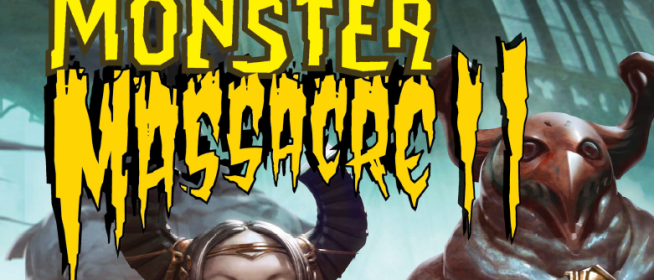 Titan Comics recently released Monster Massacre Vol.2
, filled with 14 tales by Asia's top talents, and more!
Monster Massacre is an exciting new graphic anthology series for fans of science fiction, fantasy, big monsters and all-out adventure! Jaw-dropping oversized pages showcase astounding new stories from the best creators in comics, from all over the world.  In this thrilling second volume, the greatest Asian pop culture talents give free rein to their imaginations!
Between these pages you will find sci-fi and fantasy stories featuring anroids, demons, dinosaurs, and many other creatures.
A couple of the stories didn't seem to make too much sense, it was as if they were suddenly cut off, and I was left wondering what was going on, or thinking something more should happen. But all round this was a very entertaining read, with beautiful artwork, it's definitely worth checking out
Monster Massacre Vol.2
. Don't forget to check out
Monster Massacre Vol.1
as well!
Deliveries Kamagra Oral Jelly are conducted almost round the clock but. Next Day Delivery it is convenient not to everyone and therefore to solve to you.