Top 5 Sci-Fi Spin-Off Shows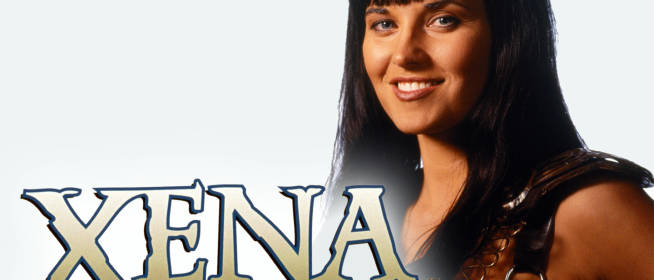 We've been on a "Top 5" kick lately, and this time around the focus is on Spin-off shows. We didn't put these in any particular order, because I was simply having too much trouble deciding that order. So here's our pick of the Top 5 Sci-Fi Spin-Off Shows.
Stargate Atlantis – It all started with the Stargate Movie in 1994, then in 1997 we got the TV series, Stargate: SG1, which was based around the same two main characters (except for some reason O'Neill's name was spelled different. Alternate universe?). Then 10 years after the movie, Stargate: Atlantis premiered.
Xena: Warrior Princess – Hercules spin-off. I loved both shows, but really enjoyed Xena more than the show it spun off from. How could you not love Xena? She was a beautiful, kick-ass woman, with a spunky, adorable sidekick. Sure it was cheesy, but that was part of it's charm!
Torchwood – Doctor Who spin-off. They changed the show drastically each season, but we still enjoyed it, even though they kept killing off characters that we loved. It would have been nice if they kept the first season formula going a little longer, and the fourth season was just…well. Let's say it was not our favorite.
Angel – Vampire detective, out to help the helpless. Buffy is a favorite of mine, and the spin off series, Angel, certainly did not disappoint. Ken prefers Angel over Buffy, but I can't seem to pick a favorite out of the two shows.
Star Trek: DS9 – This is our favorite Trek spin-off series. It's definitely darker, and has some great character focus. Having the show be more arc based with continuing stories just helps build the universe and create some great episodes.
What are some of your favorite spin-off series?
Deliveries Kamagra Oral Jelly are conducted almost round the clock but. Next Day Delivery it is convenient not to everyone and therefore to solve to you.