The Wil Wheaton Project on SyFy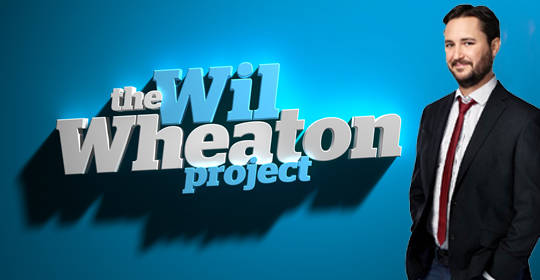 Wil Wheaton takes his awkwardness, wiseassery (that's a word, right?), and love of nerd culture, to the SyFy channel in his show "The Wil Wheaton Project".
Wil brings the audience a weekly round up of what's happening in your favorite nerdy fandoms. If you haven't seen the show yet, it's still fun to go and watch the previous episodes, even if it's "old news".
There are entertaining skits, such as "Cosmos with Neil deGrasse Tyson Stoned". Sure, they simply slowed down a scene where he said something that a person might say when stoned, but it works so well, and it made us laugh a little too much. There are also celebrity guests, ones I'm sure you know and love, like Chris Hardwick.
One thing I find worth noting is Wil was apparently given the freedom to poke a little fun of the network his show is on. Let's face it, we all poke fun of SyFy.
The Wil Wheaton Project is a fun way to kill some time. So if you haven't yet, go check it out, and let us know what you think!
Deliveries Kamagra Oral Jelly are conducted almost round the clock but. Next Day Delivery it is convenient not to everyone and therefore to solve to you.