The Wil Wheaton Project
Talk Soup for Geeks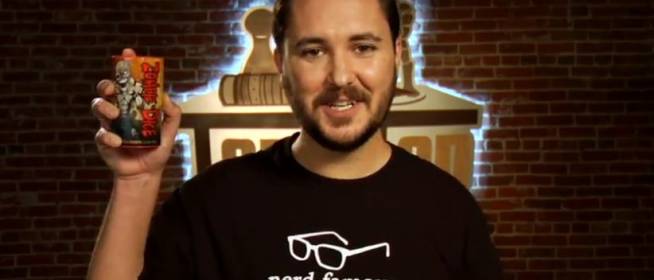 Last week Wil Wheaton hinted at a new TV series he had coming up, with him as writer, host and producer. That was all he could say at the time, today he made the big announcement!
The Wil Wheaton Project, has been picked up for 12 episodes, and will air on SyFy, it premieres on May 27th at 10pm. Read Wil's blog for the exciting process in getting this show on the air.
From Wil's Announcement:
"The Wil Wheaton Project is a weekly roundup of the things I love on television and on the Internet, with commentary and jokes, and the occasional visit from interesting people who make those things happen. It's sort of like Talk Soup for geeks, with a heavy focus on those hilariously bad paranormal reality shows (in fact, that's where the whole thing started a year ago, but as we worked on the show more and more, we discovered that there were lots of scripted paranormal shows that provided a ton of comedic material. When we expanded to cover the scripted shows, we discovered that nobody was doing a show like this that was just focused on the genre shows that nerds like us love, and we decided that we'd make that show because of reasons.)"
Deliveries Kamagra Oral Jelly are conducted almost round the clock but. Next Day Delivery it is convenient not to everyone and therefore to solve to you.