2014/2015 New TV Shows (for geeks)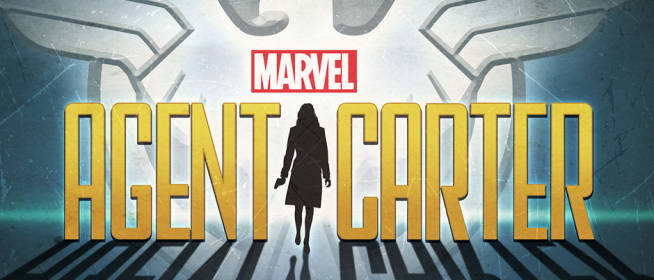 We're taking a look at some of the upcoming shows for 2014 and 2015. As usual we're only focusing on shows made more for the 'geek/nerd' audience. That's kind of what we do here.
If they were available, we linked trailers in the titles, so check them out.
ABC:
Marvel's Agent Carter – "Captain America's Hayley Atwell as the titular agent as she finds herself marginalized when the men return home from fighting abroad in 1946. Working for the covert SSR (Strategic Scientific Reserve), Peggy must balance administrative work with secret missions for Howard Stark all while trying to navigate life as a single woman in America, in the wake of losing the love of her life."
Based on their current description, I'm not very hopeful for this series. It could have some awesome potential, but I think what is bothering me the most is the reference to her having to 'navigate life as a single woman'. I just hope they don't throw in romantic drama, simply because the lead is female.
Forever – "Dr. Henry Morgan (Ioan Gruffudd) is New York City's star medical examiner who studies the dead for a reason: He is immortal. With the help of Detective Jo Martinez (Alana De La Garza), the drama will peel back the layers of Henry's long, colorful life through their cases."
I'm not sure if I'm 100% sold on this one, but it looks like it could be some good fun to watch. It looks like they have put a spin on the typical formula crime/medical drama type shows.
Selfie – "A self-obsessed, twentysomething woman (Karen Gillan) is the subject of a viral video made after a humiliating public breakup. When the video makes her an Internet celebrity for all the wrong reasons, she hires a marketing expert named Henry (John Cho) to help restore her image."
This one probably isn't for me, but if you like romantic comedy you might want to check it out. Also, it's just seems silly, and not in a good way (because I do like silly, sometimes). Having said that, I will still check it out and try to give it a fair chance.
The Whispers – "A race against the clock to defeat an unseen alien enemy out to destroy the world using our most precious resource against us."
This looks interesting, but I think I need to see the first episode before I can really say much about it. It's one of those shows, I'm torn between thinking it has good potential, and thinking I will pick it apart and find it stupid.
Galavant – "Prince Galavant (Joshua Sasse) is on a quest for revenge against the king (Psych's Timothy Omundson) who stole his one true love (Mallory Jansen)."
Comedy/musical/fairy tale? I'm sold. Just watch the trailer. WATCH IT! I predict this will be my new favorite show. I might even do weekly reviews of it, just to see if it holds up to my expectations.
NBC:
Constantine – "DC Comics character Constantine (Matt Ryan) struggles with his faith as he is haunted by the sins of his past, but he is suddenly thrust into the role of defending humanity from the gathering forces of darkness."
Based on DC's Hellblazer, a dark thriller about fighting evil…Definitely worth checking out. The trailer has me excited for it, and I'm very much hoping this does not disappoint me.
Emerald City – "This Wizard of Oz-themed drama is described as a dark, modern re-imagining of the Frank L. Baum series of novels. The series will feature a 20-year-old Dorothy Gale who is thrust into an epic battle for Oz between warring kingdoms."
This could be an interesting show, but I worry it's only trying to capitalize on the popularity of something like "Once Upon a Time", so they might half ass it. Heck, even Once Upon a Time did that with Wonderland (which I found 'meh' at best).
FOX:
Gotham – "Based on DC Comics characters, this drama explores the origin stories of eventual Batman ally James Gordon (Benjamin McKenzie), a detective with the Gotham City Police Department, and his battle with the villains who made the city famous."
Well…I'm really not feeling this one. Maybe I will be proven wrong, but based on what I've heard and seen, it's not holding any interest for me.
Hieroglyph – "This action-adventure drama set in ancient Egypt tells the story of a notorious thief named Ambrose (Max Brown), who must navigate seductive concubines, criminal underbellies and even a few divine sorcerers when he is plucked from prison to serve the Pharaoh (Reece Ritchie)."
When I first heard about this one I had high hopes for it, but looking at the trailer I'm starting to suspect it will let me down. There were some good things in it, but it left me feeling 'meh'. Of course I haven't seen an episode yet, so I will hold off on final judgement.
Wayward Pines – "This thriller event series from director M. Night Shyamalan stars Matt Dillon as Ethan Burke, a Secret Service agent dispatched to bucolic Wayward Pines, Idaho to locate two missing agents. Instead, he discovers a new set of disturbing questions as he journeys deeper into the small town."
Interestingly enough, I wasn't excited about this series, until I saw the trailer. Now I'm feeling a bit intrigued, it should be interesting to watch this play out.
CW:
iZombie – "A med student-turned-zombie (Rose McIver) takes a job in the coroner's office to gain access to the brains she must reluctantly eat to maintain her humanity, but what happens when she starts inheriting the corpse's memories? With the help of her medical-examiner boss (Rahul Kohli) and a police detective (Malcolm Goodwin), she solves homicide cases to quiet the disturbing voices in her head."
I think the story has been changed slightly, but this is based on the DC comic
of the same name. Comic books TV shows are a big thing these days, and I am curious to see how they treat this one. It could turn out to be a great show. *fingers crossed*
The Messengers – "When a mysterious object crashes to Earth, a group of seemingly unconnected strangers die from the energy pulse, but then awaken to learn that they have been assigned the task of preventing the impending Apocalypse."

Can't wait to see the trailer for this, because based on the description I don't know what to think. I could end up leaning either way on this one.
The Flash – "This Arrow spin-off features Scientist Barry Allen (Grant Gustin), who is given the power of super-speed after a freak accident that transforms him into the Fastest Man Alive."
The CW simply does not produce a whole lot of stuff that I enjoy, even when it's a superhero show. I already do not like Arrow (bad writing, some bad actors, but I do like the action), but I am still hoping The Flash turns out well. I like the trailer, but trailers are supposed to get you to want to watch, so it worked in that regard.
Syfy:
Z Nation – "An action-horror series that depicts the epic struggle to save humanity after a zombie apocalypse." 
If you're not tired of the zombie craze yet, then this might be an interesting show. But this is another show I will have to withhold judgement on.
Deliveries Kamagra Oral Jelly are conducted almost round the clock but. Next Day Delivery it is convenient not to everyone and therefore to solve to you.