BlizzCon 2014 Highlights Day 1

BlizzCon is officially underway! During the con you can enjoy game tournaments, hands on play time with the latest versions of Blizzard games, and new games, panels with game developers, artists, and voice actors, and much more. 
Today we're bringing you a few highlights from day one. Find out what they had to say about the upcoming Warcraft movie, and new features coming to some of your favorite games.
Overwatch:
Probably the biggest news announced during the opening ceremonies… After 17 years Blizzard is introducing their fanbase to a brand new world, with their newly announced game, Overwatch. A team based, multiplayer shooter. The game is available to play during BlizzCon, and a beta is coming in 2015.
They released a cinematic trailer, and a gameplay trailer!
Warcraft Movie:
The characters have been revealed:
Lothar, the Alliance lead played by Travis Fimmel (Vikings).
Durotan, the Horde lead played by Toby Kebbell (Planet of the Apes).
Medivh, an Alliance mage played by Ben Foster (3:10 to Yuma, X-Men: The Last Stand).
Orgrim, Durotan's right-hand man played by Rob Kazinsky (Pacific Rim).
King Llane of the Alliance will be played by Dominic Cooper (Need for Speed).
Gul'Dan of the Horde will be played by Daniel Wu (The Man With the Iron Fists).
Blackhand the Destroyer will be played by Clancy Brown (The Shawshank Redemption, Starship Troopers).
Khadgar of the Alliance will be played by Ben Schnetzer (Pride).
Garona will be played by Paula Patton (Mission: Impossible – Ghost Protocol)
Don't forget to chose your allegiance: Fight for the Alliance, or Fight for the Horde.
And hey, check it out! It looks like they changed the logo to reflect the one we're all more familiar with.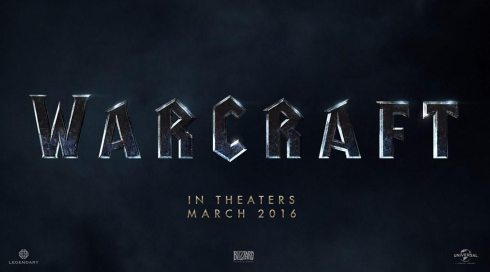 StarCraft II:
Legacy of the Void is technically a stand alone game, not actually an expansion, so you don't need the previous games to play this one.
In StarCraft II: Legacy of the Void you'll play as Hierarch Artanis, as he looks to unite the protoss factions and stop Amon's plans for destruction. As you journey across the galaxy in the ancient ark ship – the Spear of Adun – you'll find new strategic options as both your army and ship increase their capabilities. Command your fleet and help save the galaxy.
HearthStone:
The game will finally be coming to Android tablets this December!
HearthStone will have a new expansion in December: Goblins vs Gnomes, it will feature 120 new cards including inventors, creations, like the explosive sheep, and devices including the Annoy-o-Tron.
Heroes of the Storm:
Closed beta will begin January 13, 2014. They introduced us to new characters, including Thrall and Jaina Proudmoore. There will also be new battlegrounds, at least one of which is playable at BlizzCon.
World of Warcraft:
Argi is a new pet that has been announced, she will be ready for adoption on December 3rd. For every Argi pet purchased between December 3 and December 31, 100% of the adoption fee ($10 in the U.S.; pricing varies by region) will be donated in support of the American Red Cross to assist in Ebola relief efforts, helping enable the Red Cross to provide assistance to those in need.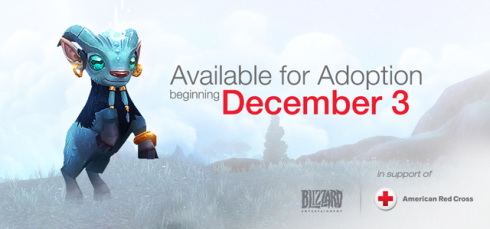 Deliveries Kamagra Oral Jelly are conducted almost round the clock but. Next Day Delivery it is convenient not to everyone and therefore to solve to you.