PAX East 2014 Day 1 Highlights – Blizzard Edition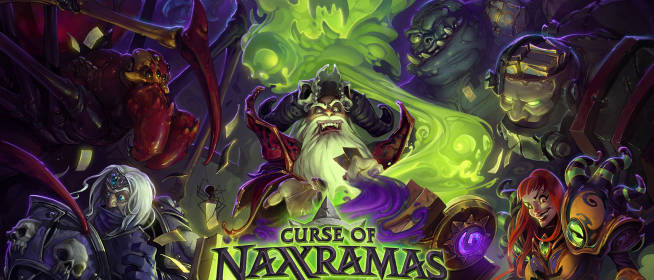 Blizzard Entertainment is rocking it on the first day of PAX East today. We've gotten announcements for upcoming content both in Hearthstone, and Heroes of the Storm. Let's take a look!
Heroes of the Storm
At PAX East? Stop by Blizzard booth #848 so you can battle it out on a brand-new playable demo, with new heroes. The 4 new heroes that have been announced are; LiLi, Murky, Zagara, and Brightwing. They also added a sneak peak of 3 heroes currently in developments; Kael'thas, Chen, and Sylvanas.
New Heroes Details:
LiLi
Lili is a new support hero with an ability set that helps her to very effectively aid her teammates throughout the game.
She has lots of ways to protect herself and allies, and she doesn't need to be babysat.
Brightwing
Brightwing has the ability to passively heal any allies nearby.
She can also transform enemies into animals.
Brightwing is a versatile support hero capable of teleporting from ally to ally, healing them and providing them with the help they need to succeed in battle.
Zagara
Zagara has map-wide components to her design.
She can drop Creep Tumors to spread Zerg Creep, which helps speed up her movement speed, as well as the speed of her summons.
What's more, Zagara can use her Nydus Worms to hop back and forth around the map, giving her plenty of opportunity to Creep up and siege multiple lanes at once.
Murky
Murky can lay an egg which he can use to respawn near instantly upon being killed. If his egg is destroyed, Murky will face the same respawn timers as other heroes do, so be sure to hide it well!
Murky is going to die A LOT, but he's a hero who eventually overwhelms enemies across multiple battles. He doesn't need to win every fight; he just needs to win once.
Check out the recently released videos for Heroes of the Storm…
World of Warcraft
If you're at PAX East this weekend make sure to stop by Blizzard booth #848 to play Warlords of Draenor, and get a beta key for use in a future testing phase!
Hearthstone
Hearthstone's highly anticipated single player Adventure Mode has been officially announced today at PAX East: Curse of Naxxramas, A Hearthstone Adventure!
Playing through Curse of Naxxramas and defeating the challenges that reside within will reward you with all new Hearthstone cards! There will be a total of 30 new cards. Completing each wing will earn you a guaranteed new Legendary card! One of the bosses you'll be pitted against within the Plague Quarter is the devious plague cauldron master Heigan the Unclean.
And of course, the Curse of Naxxramas will have its own unique game board Hearthstone players battle on while they are in the adventure, complete with brand new interactive corners. There will also be nine unique Class Challenges that lie in wait within Curse of Naxxramas. Class Challenges will put a new, more difficult twist on the existing encounters within the adventure, tailored for each individual class.
In the gallery below you can check out some of the new cards, Heigan the Unclean, and the new game board!
Deliveries Kamagra Oral Jelly are conducted almost round the clock but. Next Day Delivery it is convenient not to everyone and therefore to solve to you.