Chronos Commandos: Dawn Patrol Graphic Novel
Nazis, Dinosaurs, and a war for all time!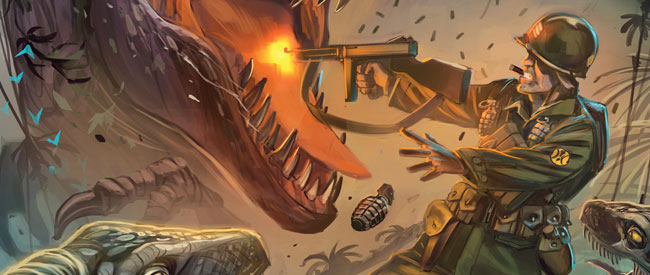 Titan Comics recently released Chronos Commandos: Dawn Patrol
, by Stuart Jennett.
"When the Allies and Nazis develop time-diving technology that could see the course of the Second World War derailed by creatures from the Cretaceous, only the Sarge and his band of misfit soldiers can save the future – by saving history!"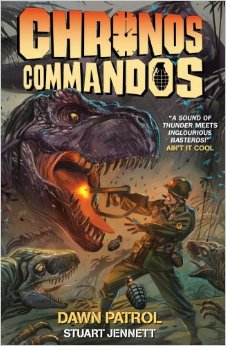 Dinosaurs, time-travel, and the adventures of the Sarge, his men, and of course the Nazis. Let's not forget the Professor, who looks suspiciously like Albert Einstein. With that premise alone I was sold, and could not wait to read Chronos Commandos: Dawn Patrol
, I was not disappointed.
There is a lot of action, adventure, time-traveling, dinosaur chomping, goodness in this graphic novel. Chronos Commandos was a lot of fun to read, and the artwork is simply amazing.
There is no excuse to not buy Chronos Commandos: Dawn Patrol
. Seriously. Buy it. I can not say enough how awesome it is.
Disclosure: We received this copy from Titan Books for review purposes.
Deliveries Kamagra Oral Jelly are conducted almost round the clock but. Next Day Delivery it is convenient not to everyone and therefore to solve to you.