TomorrowLand Graphic Novel
Yesterday is history, today is a gift, tomorrow is mystery.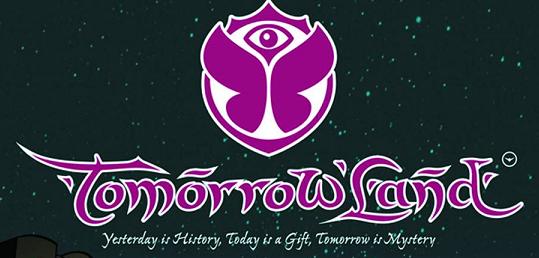 Tomorrowland
is a fantasy graphic novel, written by Paul Jenkins, and illustrated by Stellar Labs.
About:
This graphic novel is centered around TomorrowLand, which is the biggest DJ festival in Europe. Over 2 million people vie to get the 60 thousand tickets available for the show. They sell in 1 hour every year.
There are two worlds in front of our eyes – the world we see, and the one we sense.
Meet Dmitri Vegas and Like Mike, two young deejays, and the public faces of the world-renowned Tomorrowland festival, as they are drawn into an impossible adventure to save the vital spark of creativity! Over the course of this retina-blasting fantasy adventure, the pair find themselves sucked into an eternal war between two worlds, a battle waged between the forces of creation and destruction for the energy we all carry inside us.
Thoughts:
It's an entertaining ride, that uses music and energy as power to fight against the bad guys. The art is colorful, and lively, and so much fun to look at. There were a couple of spots I felt a bit confused, or thought something happened too fast, but I really enjoyed reading this, and want more of it. It's definitely worth checking out, and I think it's a great read for any fantasy graphic novel fan.
Tomorrowland
 will be released on December 31, 2013.
Disclosure: We received this copy from Titan Books for review purposes.
Deliveries Kamagra Oral Jelly are conducted almost round the clock but. Next Day Delivery it is convenient not to everyone and therefore to solve to you.