Geek Fashion: Science Fiction Tees
Come to the Darkside, resistance is futile.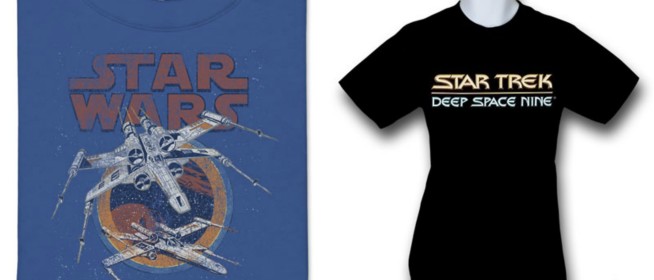 We do love our T-Shirts, especially the science fiction ones. So here's a look at some tees we would love to own.
I had a problem with narrowing down this post, there were simply too many shirts I loved, but somehow I manged to keep it down.
A couple of my favorite Star Wars tees: A Star Wars logo tee for girls, and a Classic Star Wars X-Wing tee. Found a few neat looking BSG tees, but not as much as I would have liked. This Colonial Viper Squadron T-shirt is pretty cool though.
In my search of Doctor Who tees I found a couple of new shirts I'm wanting, one featuring Rose, and the other has the Tenth Doctor. But the Tenth Doctor tee that I really want is one I found on Hot Topic. Now if someone can find me a decent Ninth Doctor tee I'd be thrilled!
Gotta have some Firefly! How about getting a Jayne hat and wearing it with a Jayne's Troublemaker Ringer, or the Blue Sun tee. Then of course there's Trek shirts. We love this Star Trek Team Enterprise T-Shirt.  We both thought it was awesome to find this Trek Deep Space Nine Logo T-Shirt, it's our favorite Trek and you rarely see any shirts of it.
I really want to add a Warehouse 13 tee to my collection, and the one I want is the Artifact Roadshow tee. One of our all time favorite shows is Farscape, so we're not over looking it for this post. I've got my eye on this Chiana tee for me, and a Dargo tee for Ken.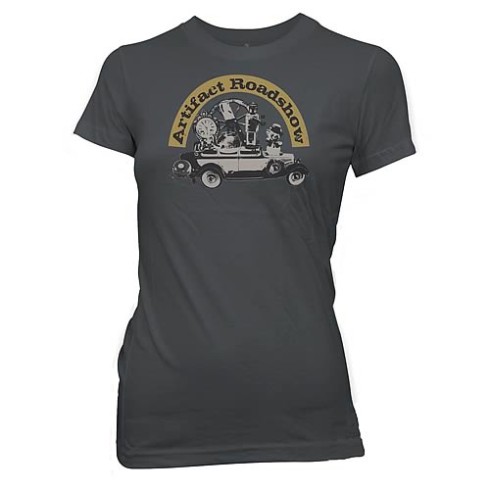 Deliveries Kamagra Oral Jelly are conducted almost round the clock but. Next Day Delivery it is convenient not to everyone and therefore to solve to you.