This Week in Geek: Geeky Viral Videos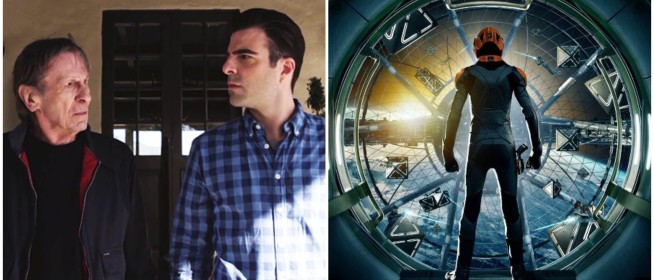 This week in geek brought us a couple of geek themed videos. Just in case you missed them, or simply wanted to watch them again, I've added them to this post for your enjoyment. Oh, and a few other things happened this week too.
Movies:
Star Trek Into Darkness release date has been moved up one day, to Thursday May 16th.
Ender's Game official trailer has been released. Are you excited for the movie, or worried it will be a let down compared to the book?
Gaming:
I'm sure you remember that Disney closed LucasArts, well this week there was a press release stating that they have agreed on a "multi-year Star Wars agreement" with EA. According to the release:
"This agreement demonstrates our commitment to creating quality game experiences that drive the popularity of the Star Wars franchise for years to come."
Internet Goodness:
Riker has an odd way of sitting down. How have I never noticed this before? Here he is, performing "The Riker"…
Next we have one of the most awesomely geeky car commercials EVAH!
This is what happens with TWiG when I'm lazy, you mostly just get videos. Yep.
Deliveries Kamagra Oral Jelly are conducted almost round the clock but. Next Day Delivery it is convenient not to everyone and therefore to solve to you.