Snack Review: Lifeway Kefir (Frozen)
Tart & Tangy goodness!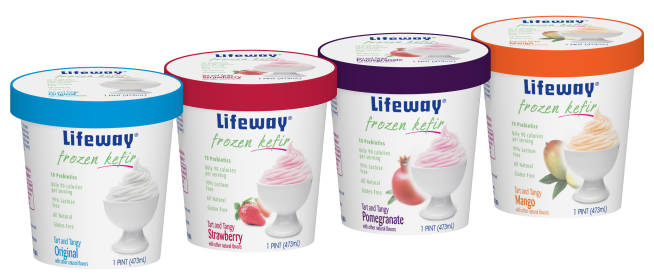 Frozen treats are always great in the summer! But I'm also trying to get healthy again, so I need to be careful about what I snack on. So I couldn't wait to try Lifeway Frozen Kefir!
I ended up getting the original flavor of the Lifeway Frozen Kefir, simply because the store I was at didn't have any other options. At first I was slightly disappointed because I was hoping to try the strawberry, and wasn't sure what "original" would taste like. I typically like things fruit flavored.
Once I got it home, and actually gave it a try, I discovered that I loved it! I picked up on a slight vanilla flavor. Also, as the container said, it was tart & tangy, and it's very smooth & creamy. Seriously delicious, I didn't want to stop eating it!
This is a great, tasty, summertime treat, that also happens to be healthy! They have other products too, and I'm hoping to try out some of those soon, like the Frozen Kefir Bars. This will certainly fill the void when I watch a movie and end up craving ice cream, I'll just grab some frozen kefir instead!
This Lifeway Kefir product is 99% lactose free, and naturally gluten free (I have a few friends on gluten free diets, this is something I know they will enjoy), it's 90 calories per serving, and has live & active probiotic cultures.
Disclaimer: I received a free coupon for this product complimentary through Influenster's VoxBox program, for testing purposes. Opinions are my own.
Deliveries Kamagra Oral Jelly are conducted almost round the clock but. Next Day Delivery it is convenient not to everyone and therefore to solve to you.