This Week in Geek: YouTube Videos & Movie Trailers
Preparing for movies in July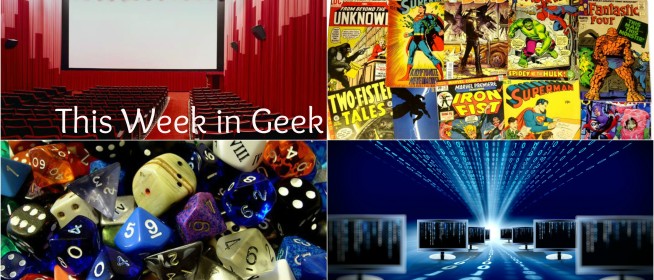 This week in geek my mind was on upcoming movies, and fun stuff that we found on YouTube.
Movies:
Since this is the last TWiG of the month I thought I would take a look at a few movies coming out next month. There's quiet a few coming out for July, but we're only posting the trailers for a couple of them. Are there any movies you're looking forward to?
Some people don't seemed thrilled with The Lone Ranger that's coming out, but we thought it looked pretty good.
The movie we will be seeing for July is R.I.P.D. It's looks like a lot of fun, and we can't wait to check it out.
If you like giant robots, and aliens, Pacific Rim might be for you. I grew up loving mecha cartoons, and this reminds me of that, so it peaked my interest a bit.
Internet Goodness:
We found this really cool kickstarter project; The Lord of Catan: A husband and wife's game night plunges them into a vortex of madness and destruction. It stars Amy Acker and Fran Kranz, you may remember both of them from Dollhouse. Go check it out, it looks pretty funny.
If you haven't figured it out yet, we love YouTube. Check out some of these fun videos we found this week!
Bad science jokes, because they're funny. You know you want to laugh at how bad they are…
This next video looks like a lot of fun. Fun, geeky song, cosplay, and silliness.
Deliveries Kamagra Oral Jelly are conducted almost round the clock but. Next Day Delivery it is convenient not to everyone and therefore to solve to you.