This Week in Geek: Defiance Season Finale
New Earth. New Rules.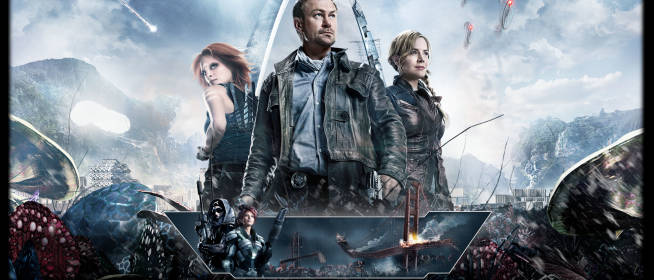 This week in geek we have a couple of new movies in theaters, and of course there's still other movies out that were recently released (like Man of Steel). Are you planning on hitting the movies this weekend? There's also the upcoming season finale of an interesting T.V. Show.
Movies:
The Lone Ranger came out on July 3rd, we think it looks like a lot of fun. Will you be going to see it?
Another movie that came out on July 3rd was Despicable Me 2. Unfortunately we never saw the first one, we do plan on correcting that oversight.
There was some wrapping up on filming the 3rd Hobbit movie, and that brought us this awesomely funny video, which you may have already seen, but it's really worth watching again…
T.V.
Have you been watching Defiance? The season finale is airing Monday, July 8th on the SyFy channel. You can check out the first four minutes on Yahoo TV.
Internet Goodness:
http://youtu.be/ZXSSBu9uKrM
Deliveries Kamagra Oral Jelly are conducted almost round the clock but. Next Day Delivery it is convenient not to everyone and therefore to solve to you.