Book Review: Thrud the Barbarian
Big muscle. Tiny head.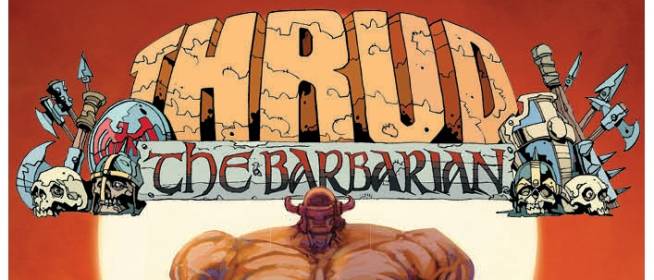 Titan Comics recently released Thrud The Barbarian
, by Carl Critchlow! A comedy parody of Conan the Barbarian, but Thrud is certainly not what you will expect.
In the 80s Thrud the Barbarian comic strip was a regular, and popular, feature in the roleplay and wargame magazine, White Dwarf. In 2002 renewed interest in it prompted Critchlow to self publish full length Thrud comics.
This collection of stories takes Thrud to a variety of places, 'helping' people to stay safe on their dangerous travels. He has a love for beer, and a habit of accidentally causing a lot of chaos. Carl Critchlow's drawing style is unique, and a lot of fun to look at. It perfectly compliments Thrud's trail of devastation, or is it heroism? You decide. If you want a fun, silly romp, then Thrud is the Barbarian for you! So come and join Trud on his crazy adventures of hilarity and mayhem!
About the Creator:
Carl Critchlow has a long history in both comics, and gaming art. He has produced over 200 painted pieces for seminal collectible card game Magic: The Gathering, has contributed creatures to such role-playing games as World of Warcraft, Dungeons & Dragons, The Wheel of Time and Star Wars. He has also drawn comic strips for 2000AD (including Judge Dredd), Batman and more!
Disclosure: We received this copy from Titan Books for review purposes.
Deliveries Kamagra Oral Jelly are conducted almost round the clock but. Next Day Delivery it is convenient not to everyone and therefore to solve to you.