Caffeine Fix: Energems Review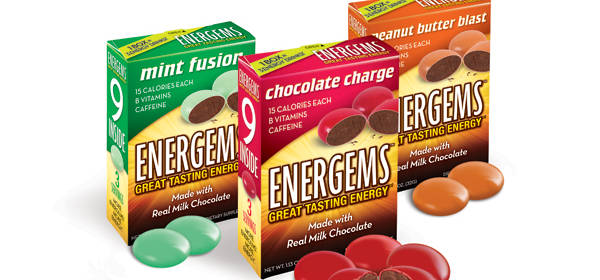 In Decembers LootCrate we received a box of Energems, which I was really interested in trying. This was the first time I have heard of them, and I like to try different caffeinated/energy products.
Energems
come in three flavors, chocolate, mint, and peanut butter. There were 9 in the box we received, 3 of them are considered one serving (so there's 3 servings in the box).
The one we tried was peanut butter. They look similar to m&m's, except they're bigger, there's a crispy shell, covering a chocolate center.
When we first tried them we came to the conclusion that they were not too bad. We felt that the downside would probably be that the peanut butter flavor was practically non existent. Then I had the last three (which you can see in video below), and oddly enough I seemed to taste the peanut butter flavor more that time. I have no clue why we didn't originally pick up on it.
As far as energy is concerned, the box implies that it gives you the same energy as an energy drink, but it didn't seem to do that for us. It did give us a bit of energy, but not as much as we typically get from an energy drink.
Overall, I would suggest trying Energems
. They taste pretty good, they do give you some energy, and they are convenient. You can keep them in your car, carry them in your bag, or whatever, so you have them in case of an emergency energy fix.
Deliveries Kamagra Oral Jelly are conducted almost round the clock but. Next Day Delivery it is convenient not to everyone and therefore to solve to you.