Music by Geeks for Geeks
Geek music playlist.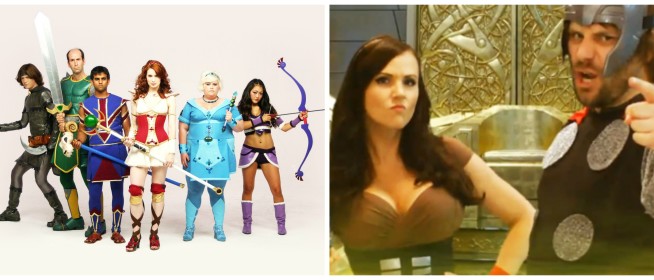 We decided to put together a playlist of "geek" music, some parodies, some original music. Only problem, we're having some trouble adding to it, so it's kind of lacking.
Geek Music:
Originally I was going to put together a playlist consisting of music from some of our favorite TV shows, movies, & games, but somehow ended up doing this instead. 'Music by geeks for geeks'.
The Screen Team:
Pokemon! Rock Party Parody
Donkey Kong Song
Game of Thrones
Moves Like Batman
Take a Nerdy Picture For Me
Avengers Assemble!
The Guild:
Game On
I'm the One That's Cool
Do You Wanna Date My Avatar
Not Literally:
Walk of Shame
We R Slytherins
Through Time
Cranius:
Darrowshire
Big Blue Dress
Don't Make Me Get My Main
Team Unicorn:
G33K & G4M3R Girls
Weird Al Yankovic:
The Saga Begins
White & Nerdy
I want to put together a 'fun' playlist for when I'm out walking the dog, and such. I don't feel like I have enough of a variety on here, and I know I'm forgetting things. So any suggestions would be great!
Deliveries Kamagra Oral Jelly are conducted almost round the clock but. Next Day Delivery it is convenient not to everyone and therefore to solve to you.