Rainmaker is Re-booting Mainframe & ReBoot
To mend and defend...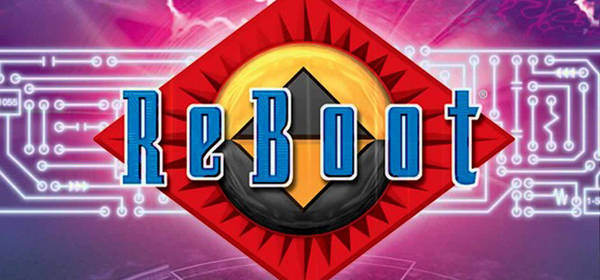 Rainmaker Entertainment Inc. has announced that in their commitment to the production of animated programming for television, they have named its television division Mainframe Entertainment.
Throughout the 90s and early 2000s Mainframe Entertainment brought us some great shows, such as ReBoot, War Planets, and Beast Wars, to name a few. Rainmaker acquired Mainframe in July of 2006.
"In conjunction with the re-birth of Mainframe Entertainment, a name celebrated for its pioneering achievements in computer-animated television, the company has unveiled the first two series in development: an all-new version of the popular ReBoot franchise and Tiger's Apprentice, a CGI animated series based on the trilogy of young adult novels written by award-winning author Laurence Yep."
Clearly "all-new version" of ReBoot, means they are starting all over (like the new Star Trek movies). Part of me is fine with this, but if the original creators are no longer involved then I worry if it will be as good as it once was. I'm also a bit hesitant because Rainmaker promised more ReBoot once before, 2 movies, a continuation of the original series, but that never happened. This doesn't mean I won't give this a chance though, an all new ReBoot could work, and I will be more than happy to watch it. I still very much want a continuation of what happened after that season 4 cliff hanger, but only if Gavin Blair is involved.
Next year will be ReBoot's 20th anniversary, I can't believe it's been that long since the show first made it's debut!
In related news, I recently posted about some ReBoot shirts that Rainmaker were selling through TeeSpring, with just one day left the goal was reached! So I'm happy, I will be getting my Megabyte shirt!
Deliveries Kamagra Oral Jelly are conducted almost round the clock but. Next Day Delivery it is convenient not to everyone and therefore to solve to you.