This Week in Geek: Gen Con 2013 Edition (& recent movie news)
Roll for initiative!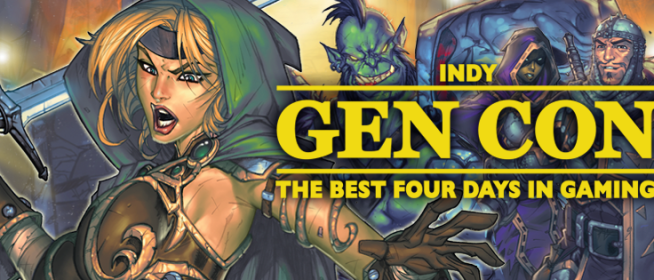 Last weekend Gen Con, the best four days in gaming, came to Indianapolis, IN, and the Awkward Geeks were there. These are just some highlights, and info from press releases. You can also check out our series of Gen Con coverage for more awesomeness.
Once again Gen Con Indy has reached record breaking numbers! From the press release:
"Gen Con Indy 2013, completed August 15-18 at the Indiana Convention Center, experienced record attendance numbers and unprecedented growth. Weekend turnstile attendance of 159,364 and unique attendance of 49,058, grew the convention 20% from 2012's record-setting 41,000+ unique attendees. These metrics show continued growth of more than 75% over the past five years."
Gaming:
The first Guinness World Record attempt at a Gen Con Indy was completed successfully by Mayfair Games on Saturday, August 17, when they achieved the world's largest game of Catan with 922 players.
Wizards of the Coast hosted a sold out Night with D&D event, featuring a murder mystery puzzle game.
Paizo Publishing's Pathfinder Special Event filled the Sagamore Ballroom, with actions of one player impacting the games of hundreds of others.
Collectively, those three events had more than 2,500 ticketed participants.
DeNA has released the debut trailer for its future mobile game release of Dungeons & Dragons: Arena of War. It's a 3D battle-RPG, set in the Forgotten Realms. The live events in the yearlong Sundering event will evolve in the game giving an ever-changing experience to players. Arena of War will be available soon for free on iOS and Android devices.
Visit: http://www.dndarenaofwar.com to pre-register for the game so you can upgrade your character with a free Ultra Rare Power CAUSE FEAR.
Screenings:
There were some great screenings held at Gen Con this year. I always love attending screenings, sometimes to discover something new, but they are also a nice break from all the craziness. I'm featuring these two in this post because you can currently watch them online, and catch up.
The Gamers: Hands of Fate You can check this out online, for free, until August 31, 2013. Just go to Watch the Gamers.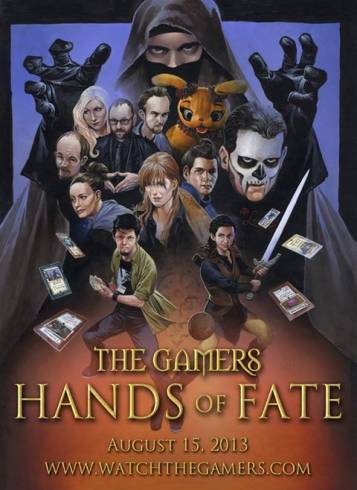 Walking in Circles (S2) Check out the first season on YouTube, and watch a live stream of the entire second season on August 27, 2013 8:00pm PST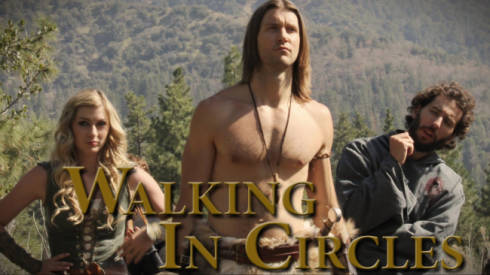 We're having Gen Con withdrawals, and can't wait until next year! But this wraps up all our Gen Con coverage for 2013, which has taken over the site for over a week now. Monday we will be back to our "normal" posts!
Movies:
Now for some non GenCon related items.
As I'm sure you've already heard, yesterday Warner Brothers announced Ben Affleck as the new Batman. Nerd rage has exploded all over the internet. Kind of like it did when Heath Ledger was announced as the Joker. My personal opinion; Granted, not who I expected. But I think Affleck could be a great Bruce Wayne, and his acting has much improved over the years, so I'm more than willing to see how he plays Batman. Also, why is anyone judging him on roles from 10 years ago? Would you liked to be judged on things you did that long ago? I know I wouldn't. Yeah, my opinion is an unpopular one, but I'm a rebel! Or something?
Today in theaters you can find The World's End, staring Simon Pegg. We think this movie looks pretty funny, and we just might go and see it.
Also in theaters this week, The Mortal Instruments: City of Bones
http://youtu.be/hc4CiTvQ-YE
Deliveries Kamagra Oral Jelly are conducted almost round the clock but. Next Day Delivery it is convenient not to everyone and therefore to solve to you.