This Week in Geek: Getting Ready for Gen Con
Roll for initiative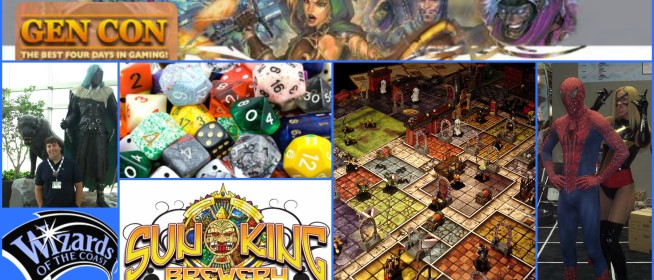 This week in geek we have movies, and Gen Con coming up. Honestly, I have no clue what else happened this past week because I've been distracted with plans for Gen Con.
Movies:
You've probably seen it already, but this week we got a new Thor: The Dark World trailer. More Loki, please.
This week also brought us a new Ender's Game trailer:
In theaters today, Elysium. Who's heading out to see it this weekend?
Remember Sharknado, and the fact that it somehow managed to be super popular, and earned a sequel? Well you'll be happy to know that SyFy has chosen the title for the next film…"Sharknado 2: The Second One."
TV:
Oh, and this happened recently, as I'm sure you already know…

We are excited to see what Capaldi brings to the roll. I'm sure he'll be a great Doctor.
Conventions:
Gen Con, the best four days in gaming, starts next week! We're looking forward to attending, but still don't have our schedule figured out. I've only managed to figure out a couple of things we're checking out while we're there; a screening for Walking in Circles, Eon Alter Tabletop Videogame, and Hex: Shards of Fate. We will also try to get plenty of cosplay pics! Will you be at Gen Con?
Deliveries Kamagra Oral Jelly are conducted almost round the clock but. Next Day Delivery it is convenient not to everyone and therefore to solve to you.