This Week in Geek: Prepare for The Doctor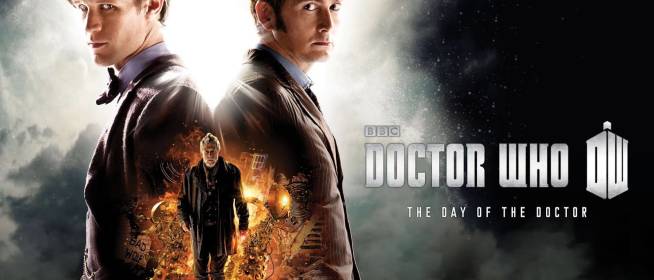 This week in geek excitement builds for "The Day of the Doctor", Katee Sackhoff does some cosplay, and get ready for Rowling's magical world to hit the big screen again.
TV & Movies:
The BBC released a pretty cool poster for the Doctor Who 50th Anniversary Special. And we can't help but wonder what is up with Ten's hair. There are a few things to take note of in this picture, "Bad Wolf" on the wall, John Hurt wearing what looks like the 9th Doctor's jacket (which I already knew about), stuff exploding (Daleks & TARDIS), and it looks like Hurt's sonic screwdriver seems to be the one that was River Song's. Also, there's some Gallifreyan symbols, which I don't know how to read.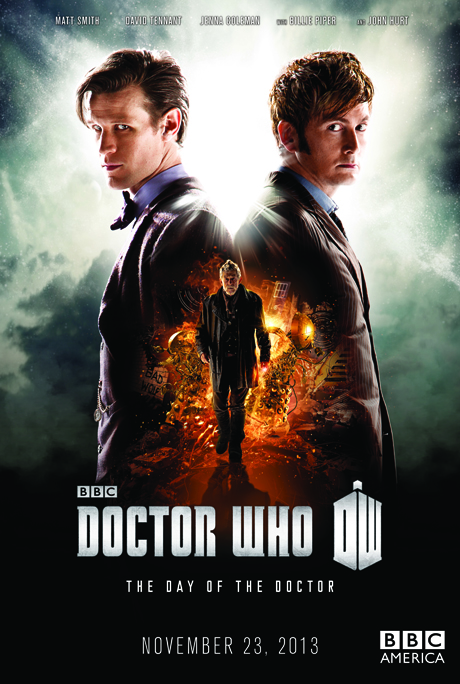 Warner Bros. has announced a new movie deal with J.K. Rowling, based on the Hogwarts textbook "Fantastic Beasts & Where to Find Them". We can't wait!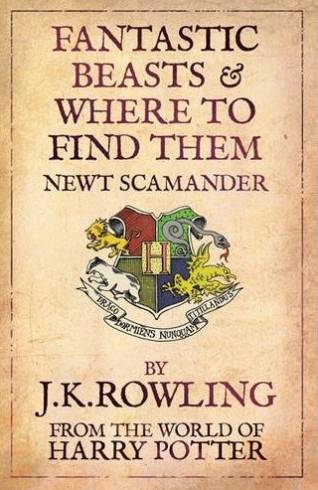 Marvel announced this week that we can expect to see Ant-Man in theaters a few months sooner than expected. You will be able to see it in the Summer of 2015.
FOX's Sleepy Hollow Premiers on Monday September 16th at 9/8c. I'll be watching, I'm definitely curious about the show.
In theaters today, Insidious Chapter 2.
Tech:
If you have an iOS device you can now download Jarvis as your personal assistant. You know you want to be like Tony Stark/Iron Man.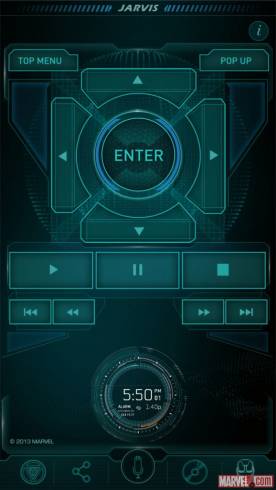 This week Apple announced the iPhone 5c and iPhone 5s, and I guess some other onfo. That's all I know about that. I'm simply not apple fanboy, so I barely pay attention to anything in that area.
Gaming:
LEGO Marvel Super Heroes – Stan Lee trailer!
Celebs:
In case you missed it, Katee Sackhoff recently did an interview with Geek Magazine, during that interview she also tried on some pretty awesome costumes. I'm not even going to point out that she's dressed as the 4th Doctor, but is apparently using the 8th Doctor's console. Nope. I didn't just point it out…
http://www.youtube.com/watch?feature=player_embedded&v=tKCuMuyLC3s
Deliveries Kamagra Oral Jelly are conducted almost round the clock but. Next Day Delivery it is convenient not to everyone and therefore to solve to you.